A Temporary Evacuation point will be Opening this afternoon at Pescadero High School January 8 at 4:00 pm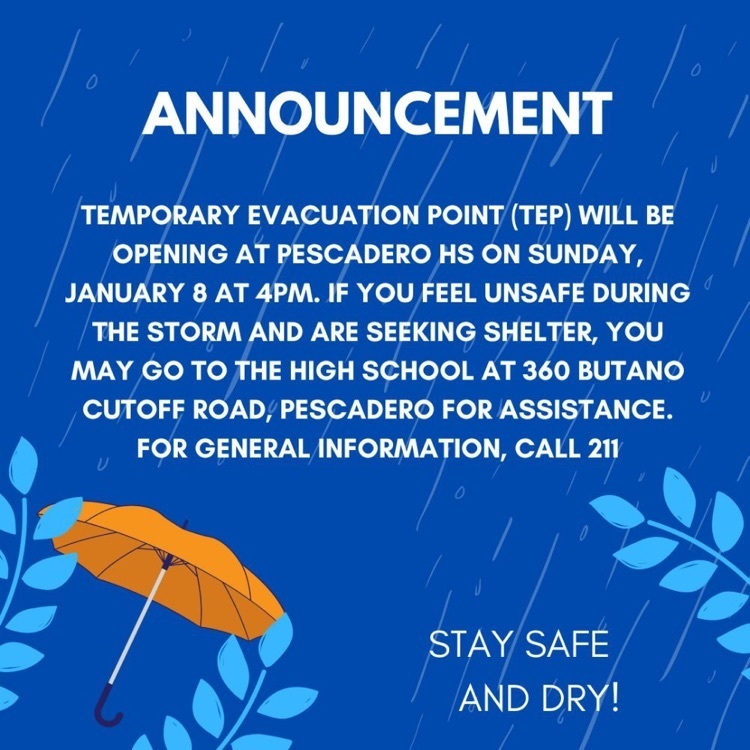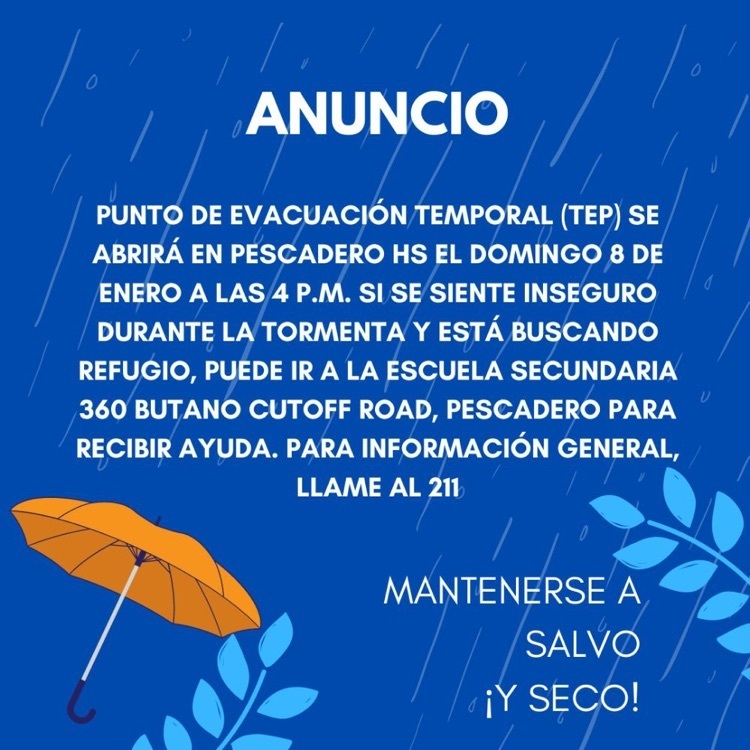 School will be in session on Friday, January 6th (tomorrow) for all students. Bus routes/transportation will be in operation as well.

The LH Fire Brigade and CERT will be managing a temporary evacuation point at Pescadero High School for those needing shelter from flooding, mudslides etc. during the upcoming storm.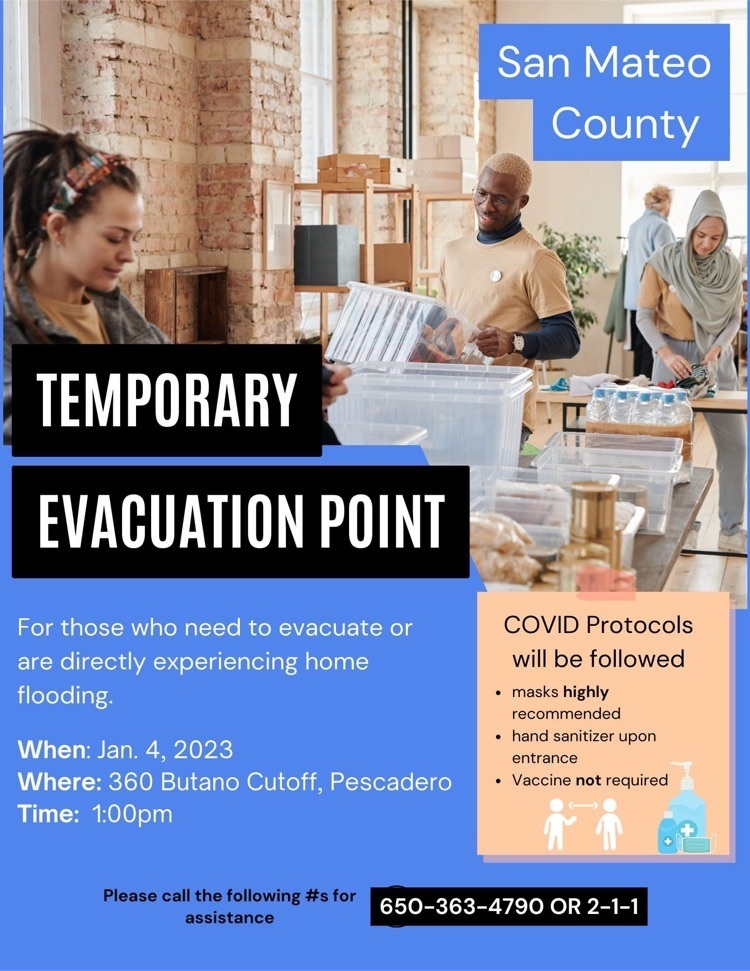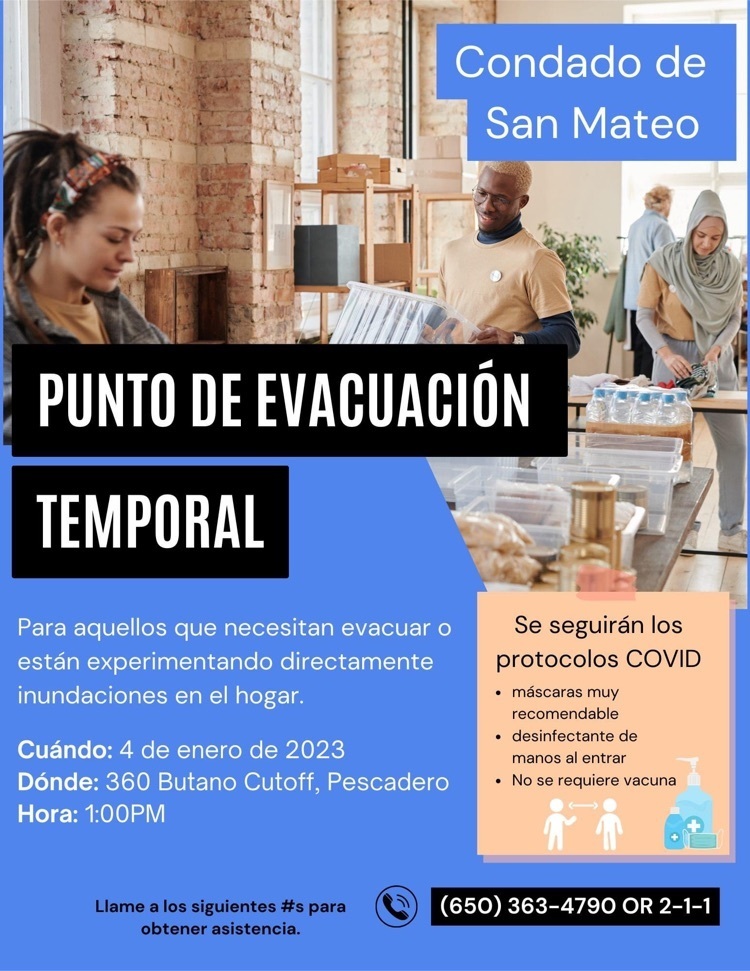 Enjoy your Winter Break!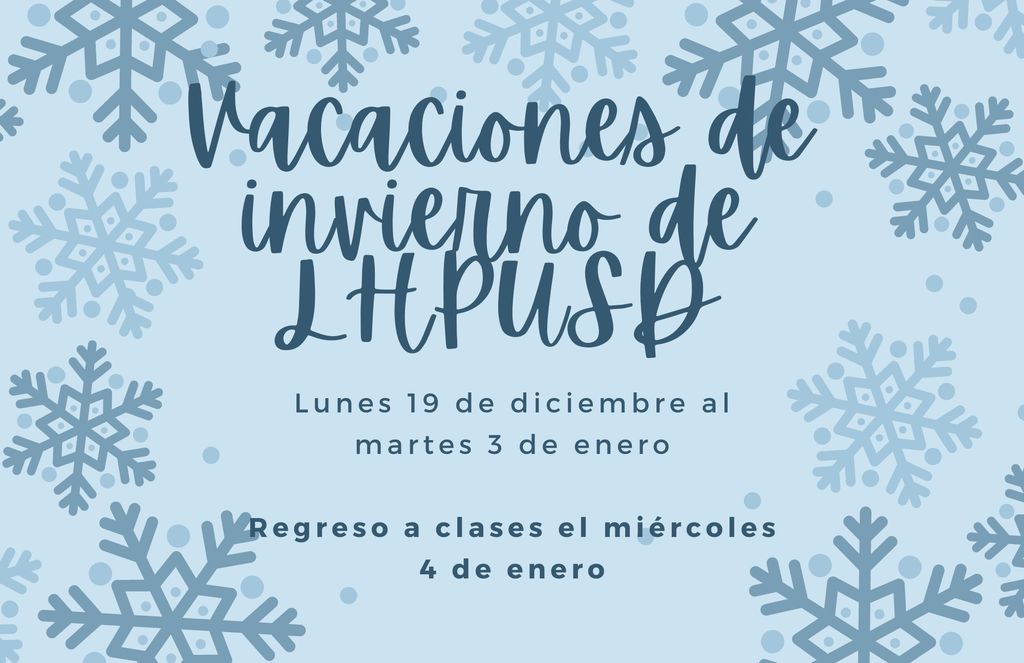 LHPUSD schools are closed December 19th-January 3rd. Students return January 4th. Have a wonderful Winter Break!

December 16th is a minimum day for students! Dismissal is at 12:30pm.

December's LHPUSD School Board meeting has been rescheduled for Monday, December 12th. Closed session at 6:00 PM. Open session at 7:00 PM.

12 hours of basketball for three days in a row. Our lady Vikings play at 9 AM on Thursday morning and our gentlemen play at 7:30 pm on Friday evening. Everyday food will be sold. Lunch is 11:00-1:00 and dinner is 4:30-7:00. Please come out and cheer on our squad!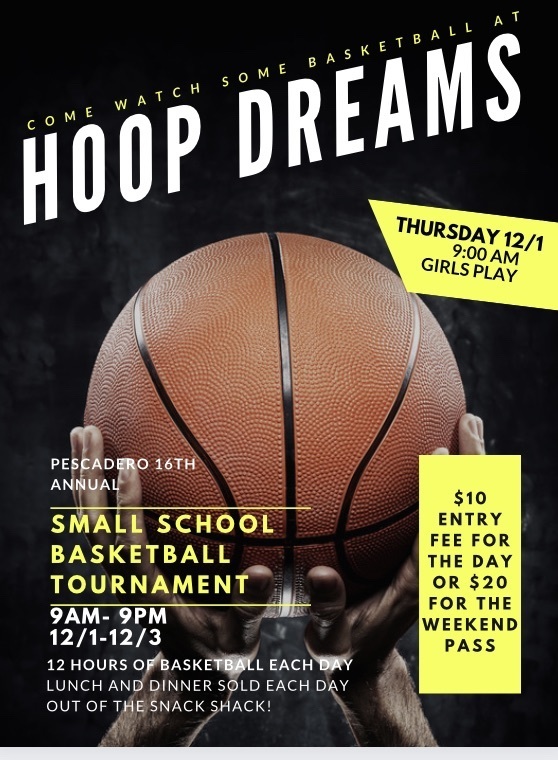 We look forward to welcoming our students, staff and school community back on Monday, November 28th after Thanksgiving Break.

No School: Wednesday, November 23 through Friday, November 25 for Thanksgiving Break.

The La Honda Educational Foundation is having their annual tree sale fundraiser at Alice's Restaurant.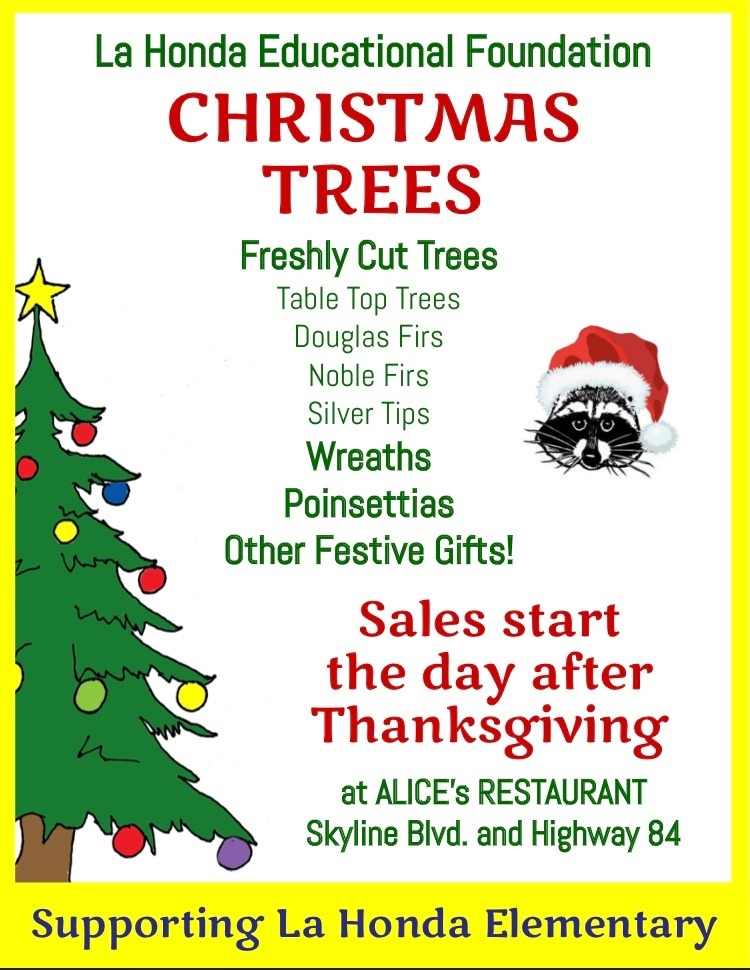 Reminder: LHPUSD School Board meeting this Thursday, November 10th. Closed Session at 6:00 PM and Open Session at 7:00 PM via Zoom.

Reminder: Pescadero Middle School Virtual Open House for current 5th grade families at 6:00 PM tonight.

Voting Centers for the Statewide General Election on November 7th from 9am-5pm and November 8th from 7am-8pm at the LHPUSD District Office and La Honda Fire Brigade.

Mark your calendars! Parent conferences will be held November 15-17th. We welcome all of our families to our schools to meet with our teachers. Interpretation will be provided.

[Puente] Free Flu Vaccine Clinic: October 19th and November 9th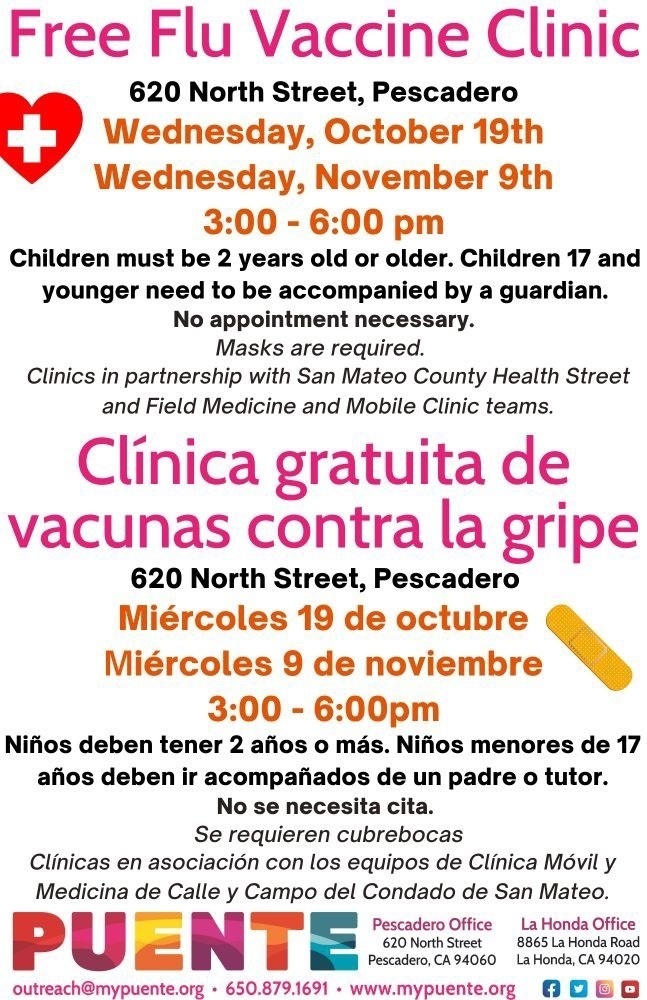 We are inviting our community to join us to celebrate Día De Los Muertos at Pescadero Elementary on November 2nd 2:30 - 6:00pm, with a presentation at 5:00pm.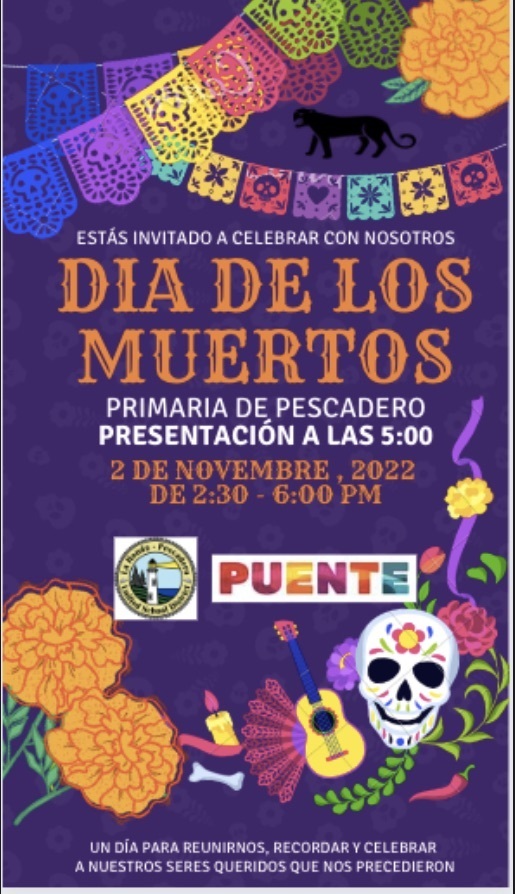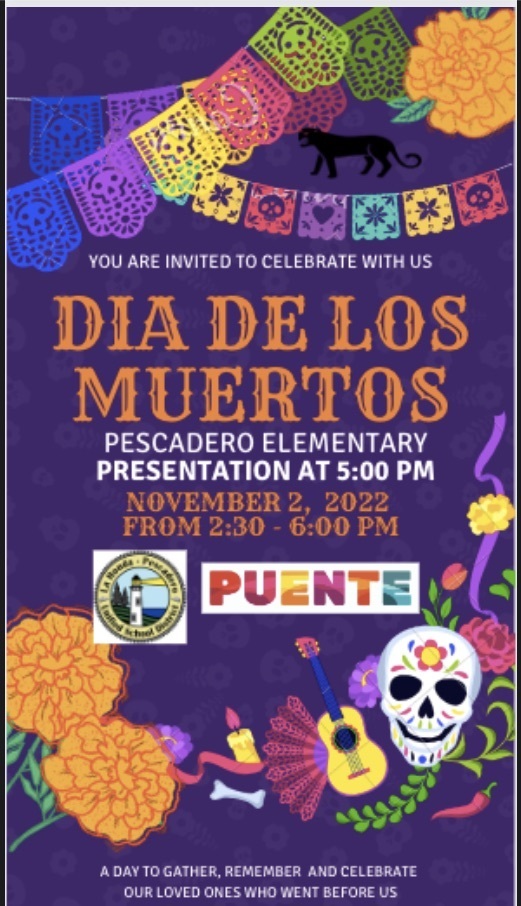 Join us on Wednesday, October 12 for International Walk/Bike to School Day!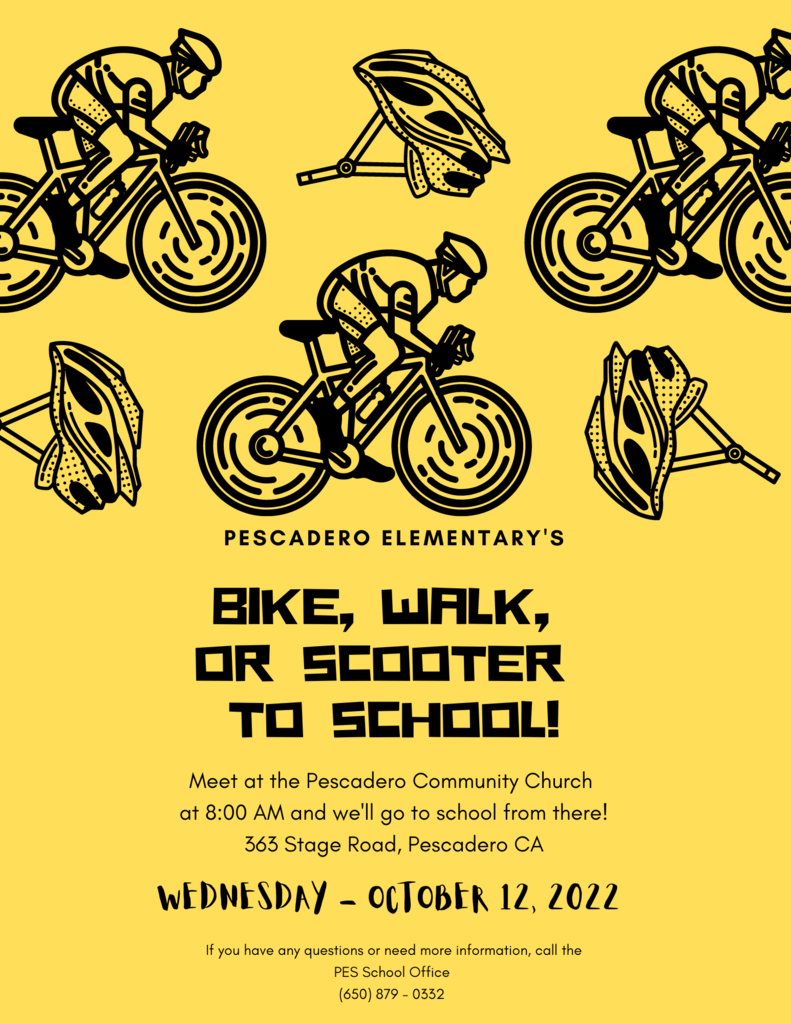 October Lunch Menu