December's LHPUSD School Board meeting has been rescheduled for Monday, December 12th. Closed session at 6:00 PM. Open session at 7:00 PM.

12 hours of basketball for three days in a row. Our lady Vikings play at 9 AM on Thursday morning and our gentlemen play at 7:30 pm on Friday evening. Everyday food will be sold. Lunch is 11:00-1:00 and dinner is 4:30-7:00. Please come out and cheer on our squad!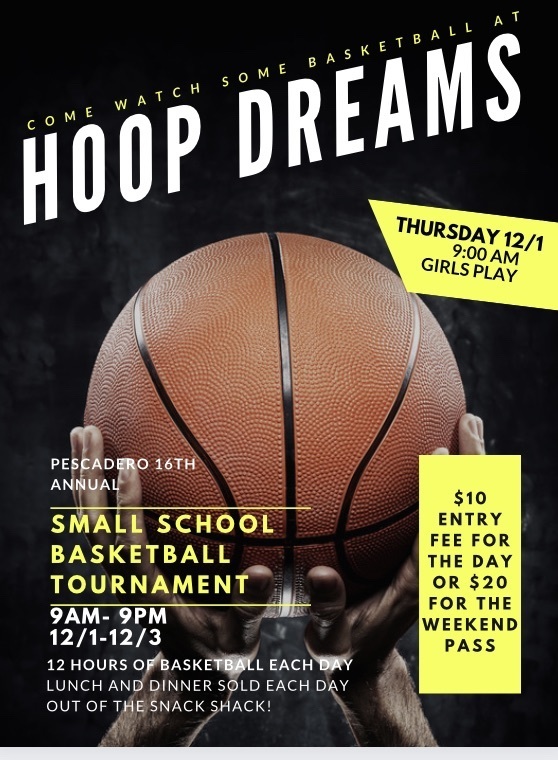 We look forward to welcoming our students, staff and school community back on Monday, November 28th after Thanksgiving Break.

No School: Wednesday, November 23 through Friday, November 25 for Thanksgiving Break.

The La Honda Educational Foundation is having their annual tree sale fundraiser at Alice's Restaurant.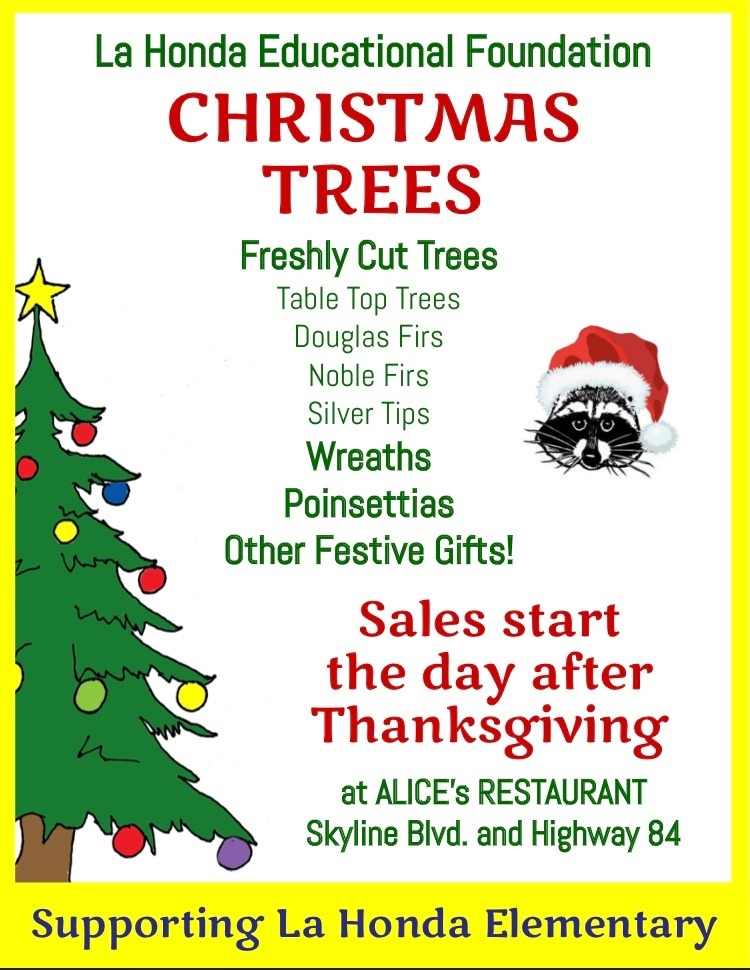 Reminder: LHPUSD School Board meeting this Thursday, November 10th. Closed Session at 6:00 PM and Open Session at 7:00 PM via Zoom.

Reminder: Pescadero Middle School Virtual Open House for current 5th grade families at 6:00 PM tonight.

Voting Centers for the Statewide General Election on November 7th from 9am-5pm and November 8th from 7am-8pm at the LHPUSD District Office and La Honda Fire Brigade.

Mark your calendars! Parent conferences will be held November 15-17th. We welcome all of our families to our schools to meet with our teachers. Interpretation will be provided.

[Puente] Free Flu Vaccine Clinic: October 19th and November 9th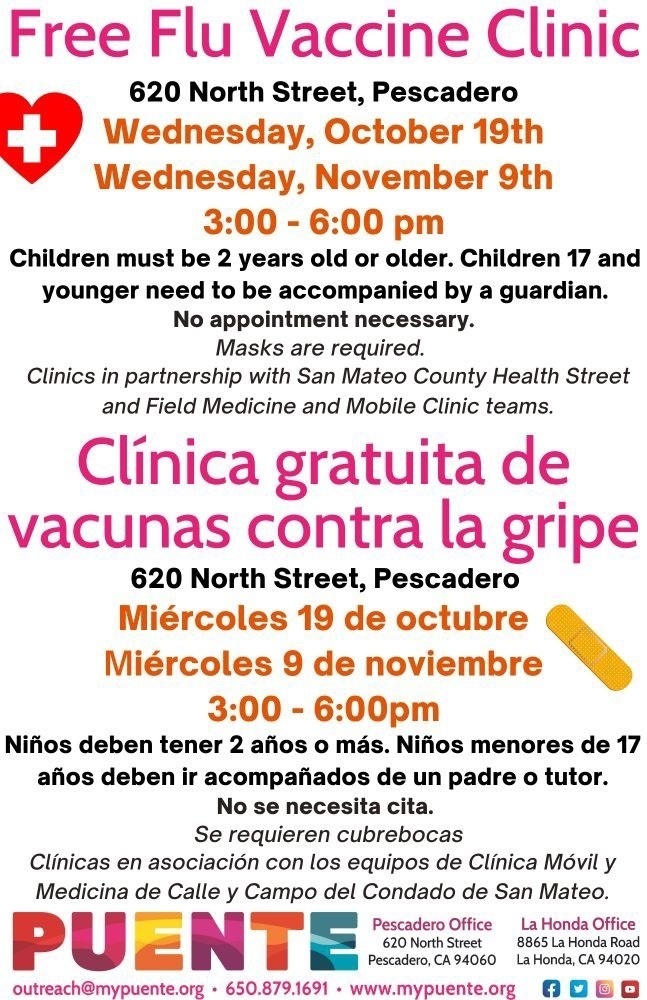 We are inviting our community to join us to celebrate Día De Los Muertos at Pescadero Elementary on November 2nd 2:30 - 6:00pm, with a presentation at 5:00pm.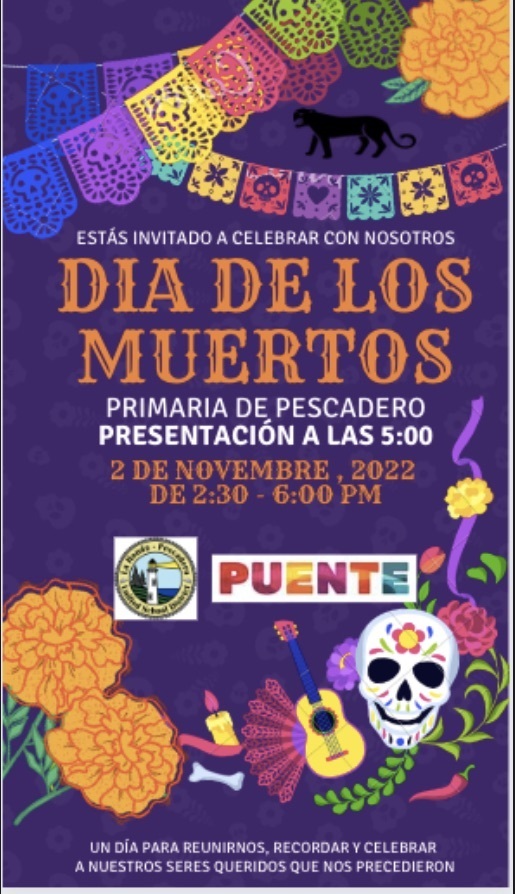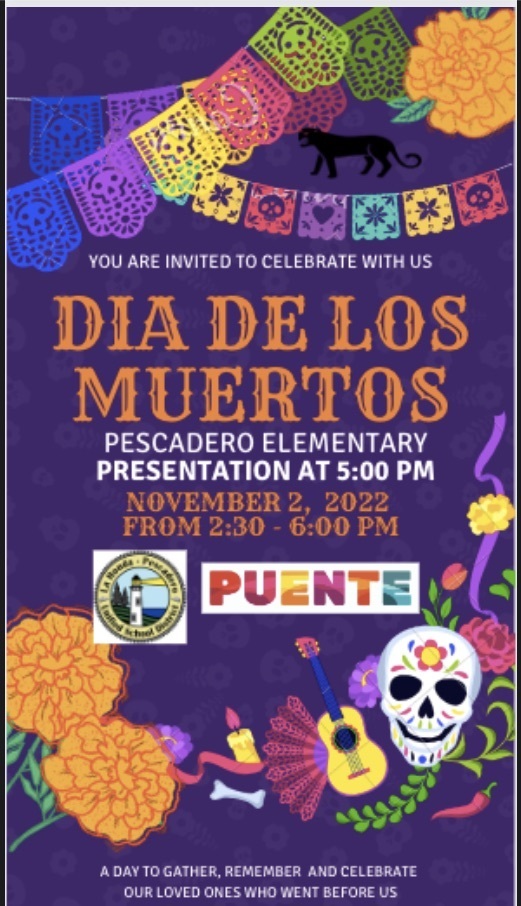 Join us on Wednesday, October 12 for International Walk/Bike to School Day!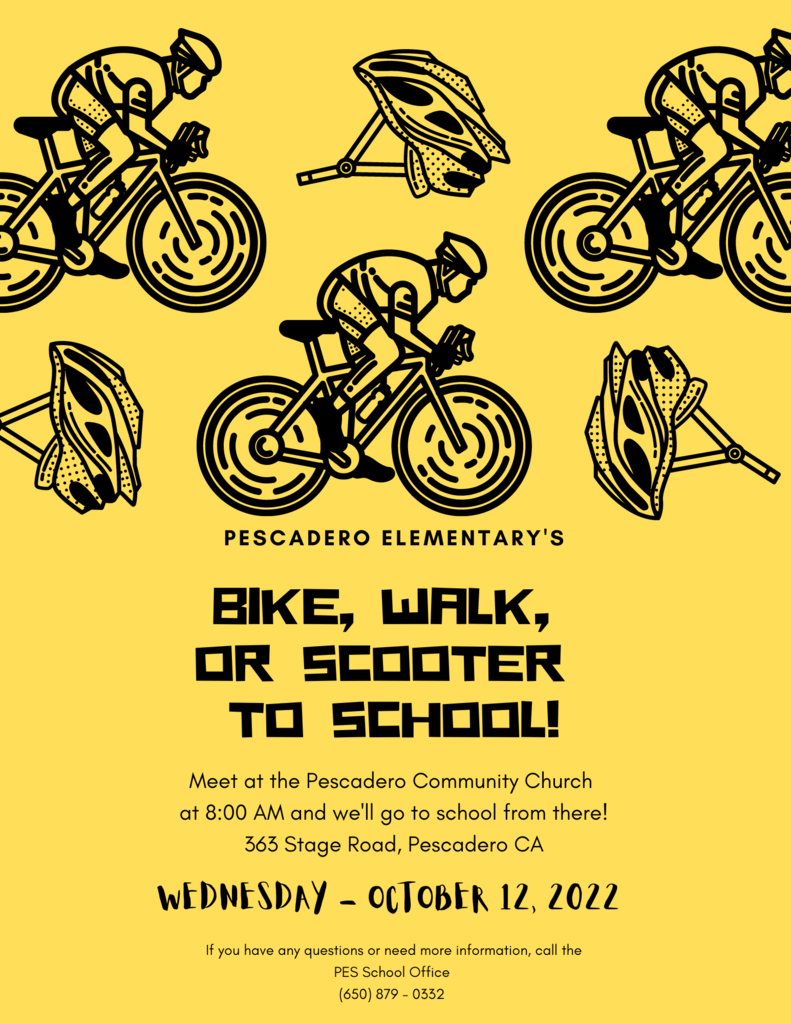 October Lunch Menu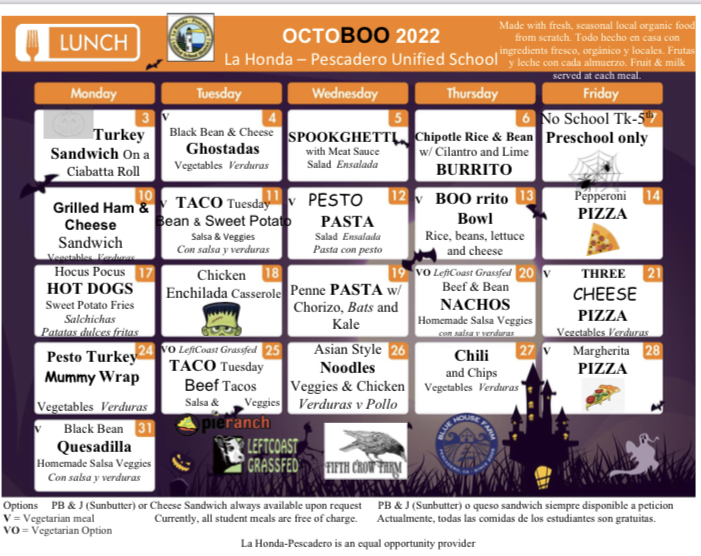 Change in Academic Calendar- The "No School-Teacher Professional Development Day" has been moved from October 10th to October 7th.

Reminder: The rescheduled LHPUSD School Board meeting is tonight via Zoom. Open Session begins at 7:00 PM.

Tonight's LHPUSD School Board meeting has been postponed until next week on Thursday, September 15th.

Welcome Back Miss Hope! We are excited to have our Science and Garden classes resume for 2022-2023.

Join us for Back to School Night, Wednesday, August 31 at 5:00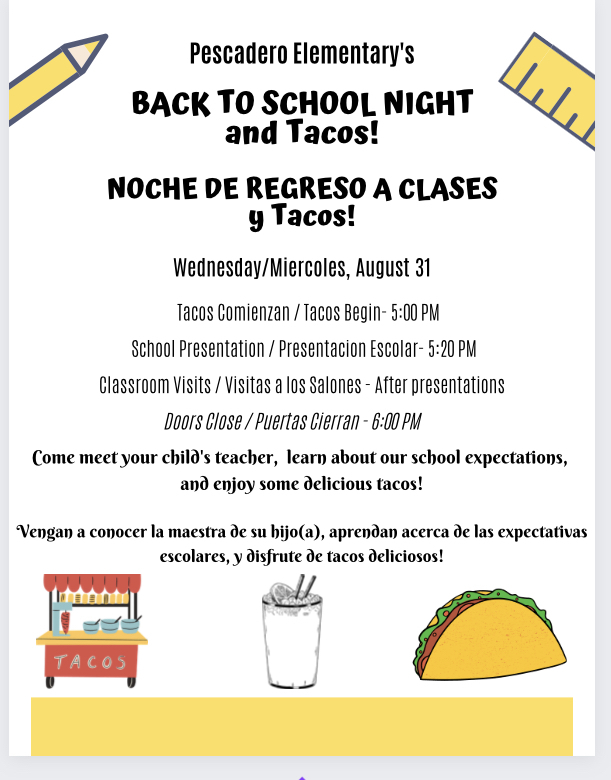 Reminder: NWEA assessments in reading and mathematics for our 2nd graders begins on Monday, August 29th. 3rd-5th graders will begin on Tuesday, August 30th.