Come and celebrate with us on Saturday, October 15 from 10:00 to 12:00! Lunch provided.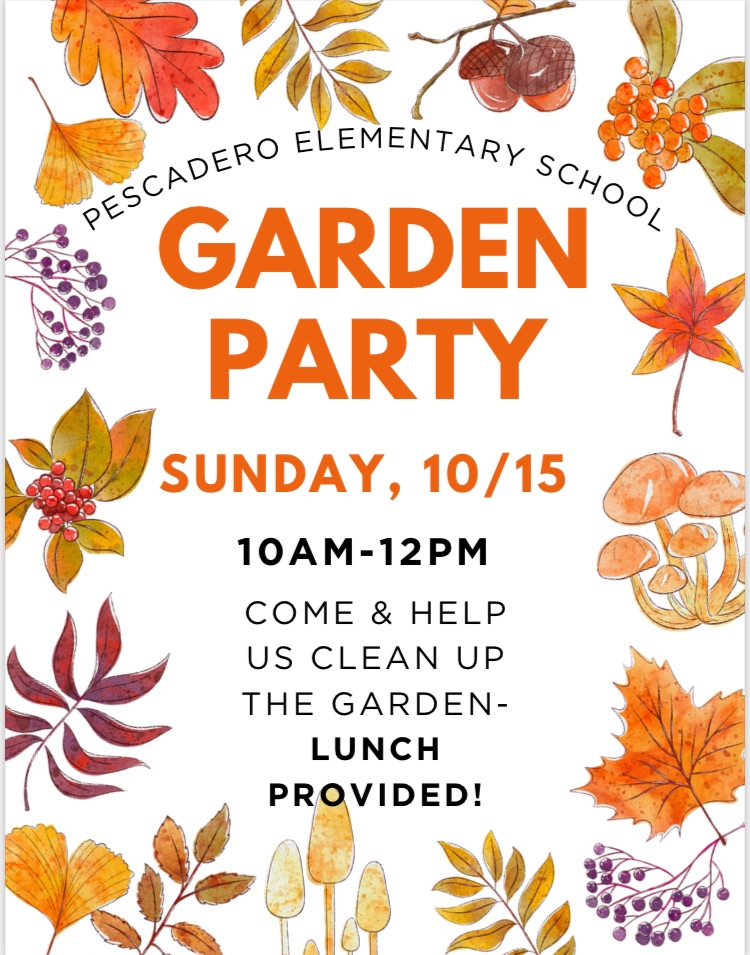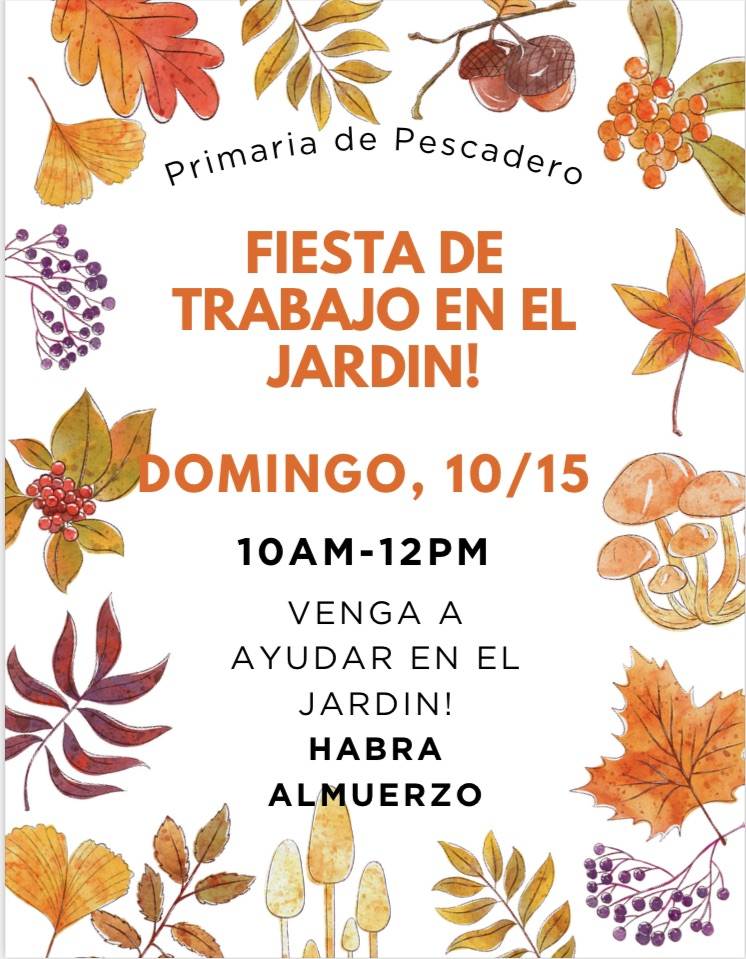 October's Lunch Menu 🎃🕸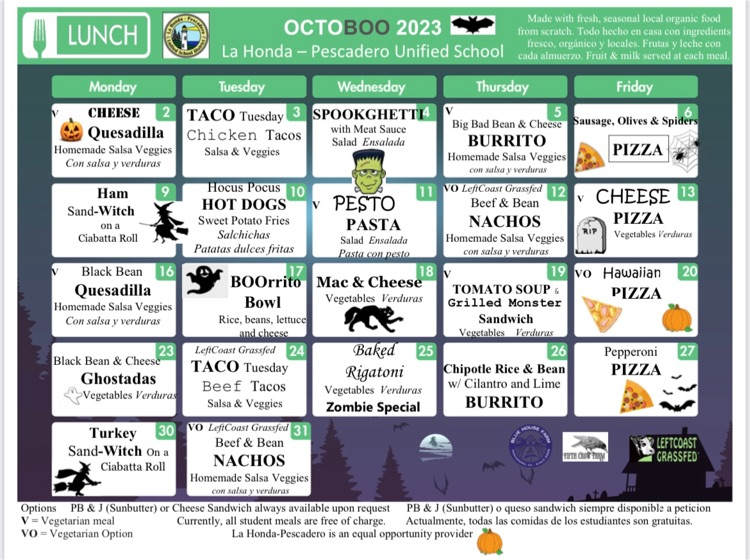 We are excited to be participating in National Walk & Roll to School Day! Join us at the Community Church on Wednesday, October 4th @ 8:00am.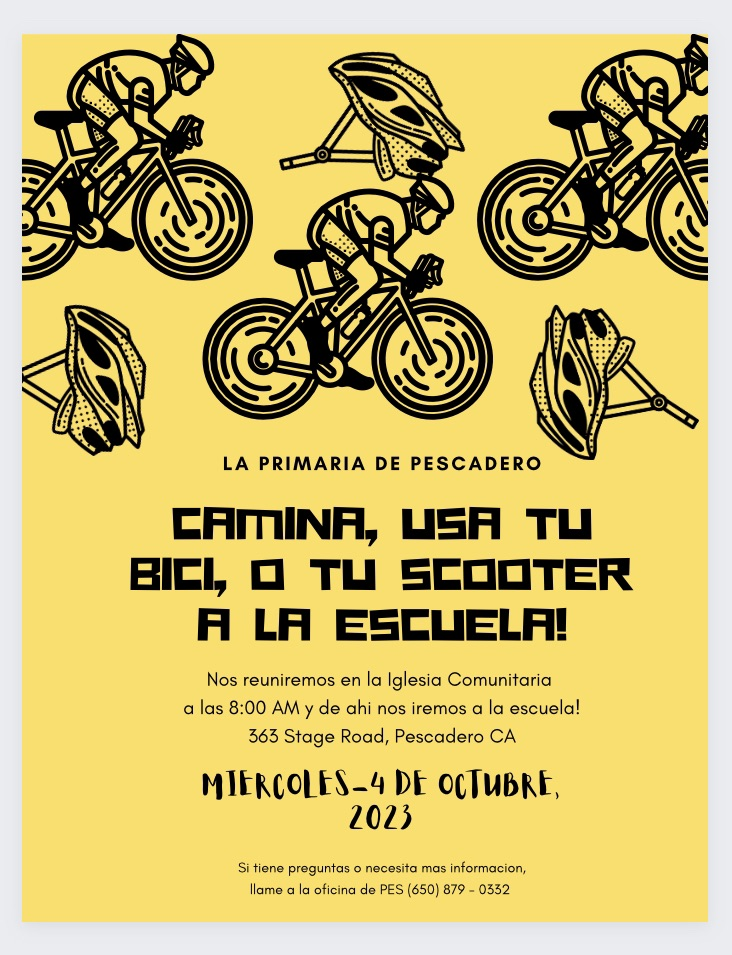 Join us in celebrating Digital Inclusion week!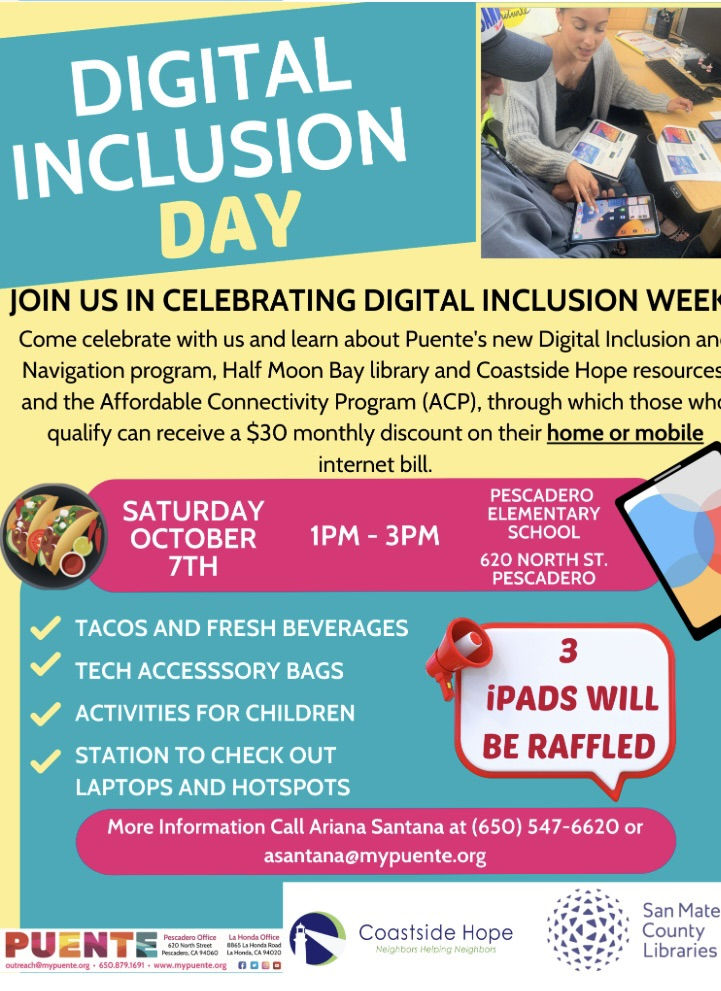 Reminder: Movie Night at Pescadero Elementary is tonight from 7:00-9:00 PM. The movie is Spiderman: Across the Spider-verse. Open to all LHPUSD.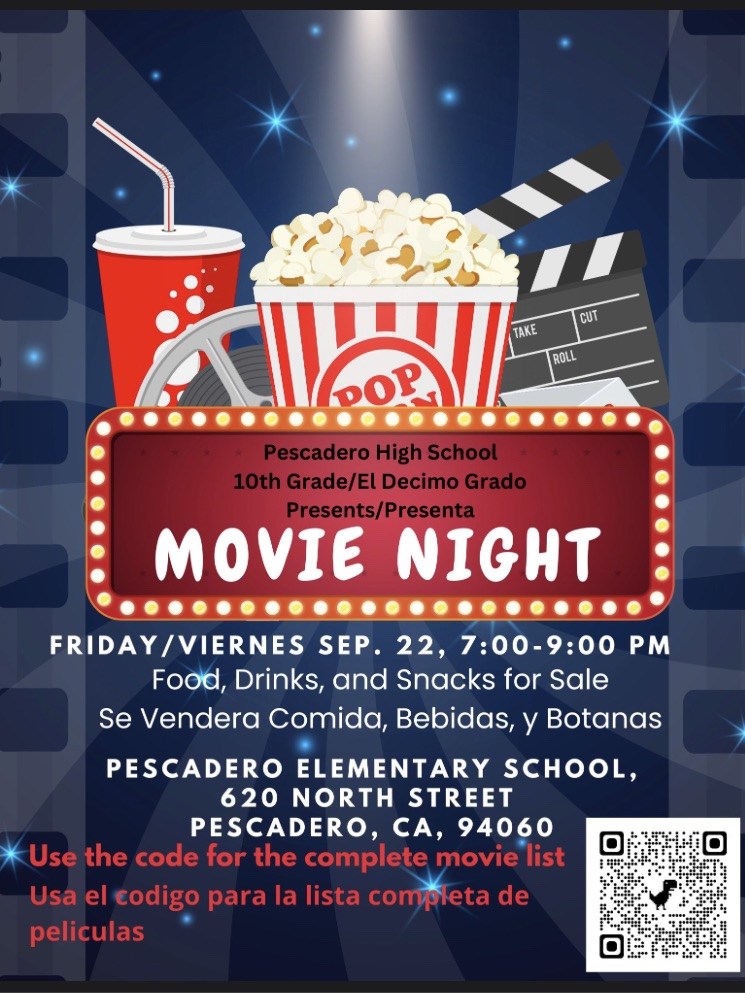 La Honda and Pescadero Preschool families: Check your child's folder/backpack for the parent/guardian ASQ survey. Please return to your child's teacher by Friday, September 29th. Thank you.

Friday, September 22 at Pescadero Elementary - Movie Night!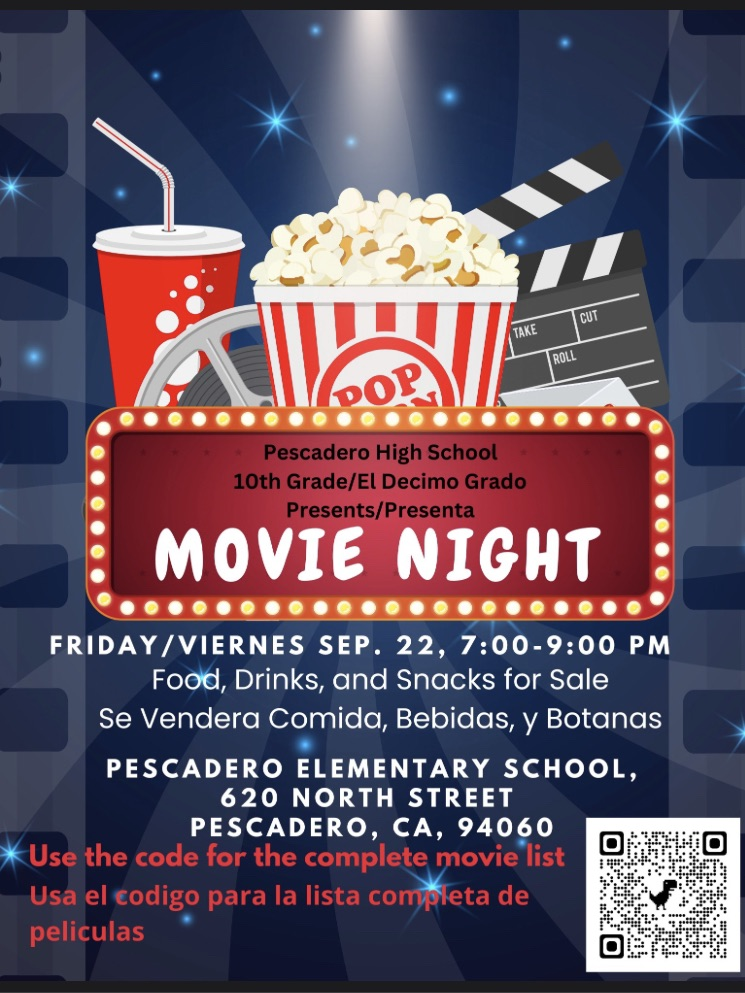 Help Me Grow - Preschool through Kindergarten. Come learn about community resources and tools to understand your child's development.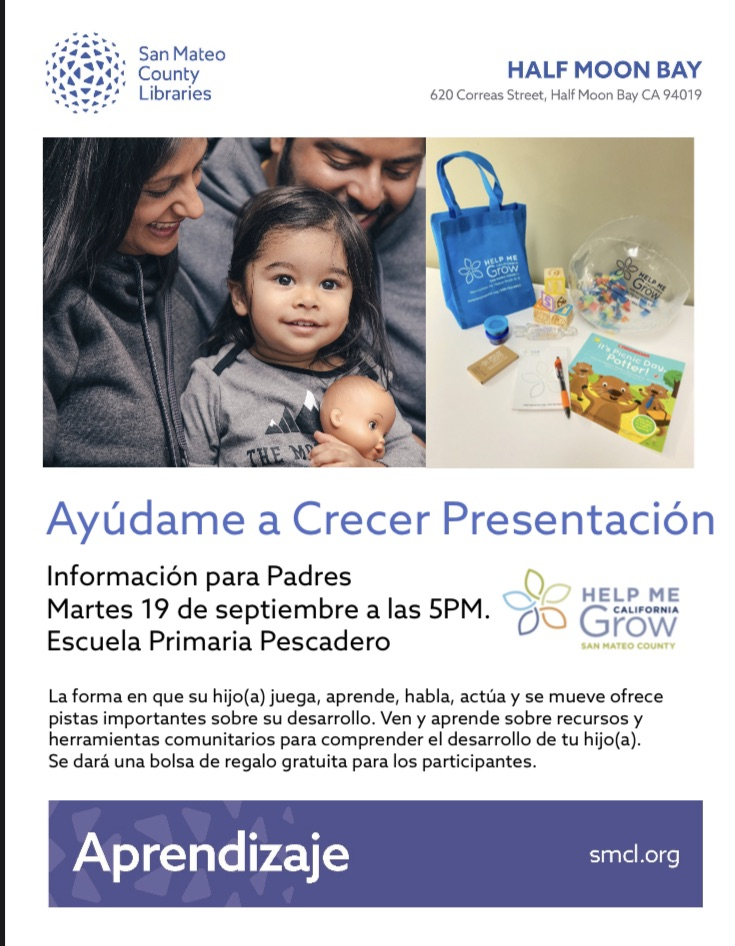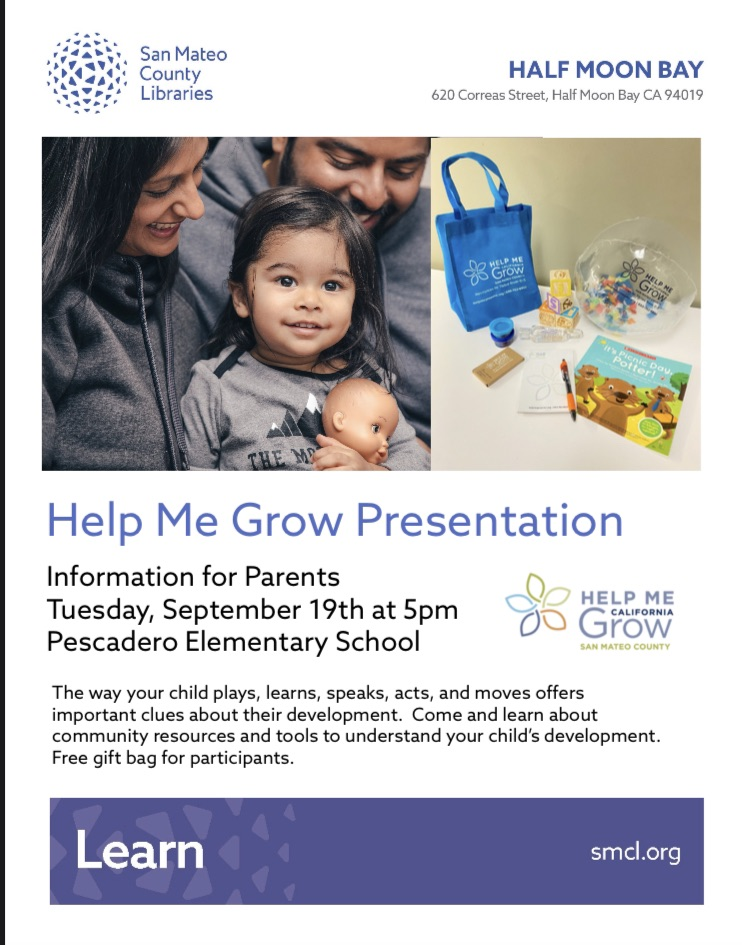 Reminder: Thursday, September 7 (tonight) is the LHPUSD district-wide Cyber-Wise safety presentation at 6:30 PM in-person at PES or via Zoom. The code for the Zoom meeting is
https://tinyurl.com/muu7dhec

Reminder: There is NO SCHOOL (Preschool-12th) for all LHPUSD schools on Monday, September 4th in recognition of Labor Day.

Author Diana Graber will be presenting - Raising Humans in a digital world: Helping Kids Build a Healthy Relationship with Technology. September 7 via Zoom, 6:30 - 7:30pm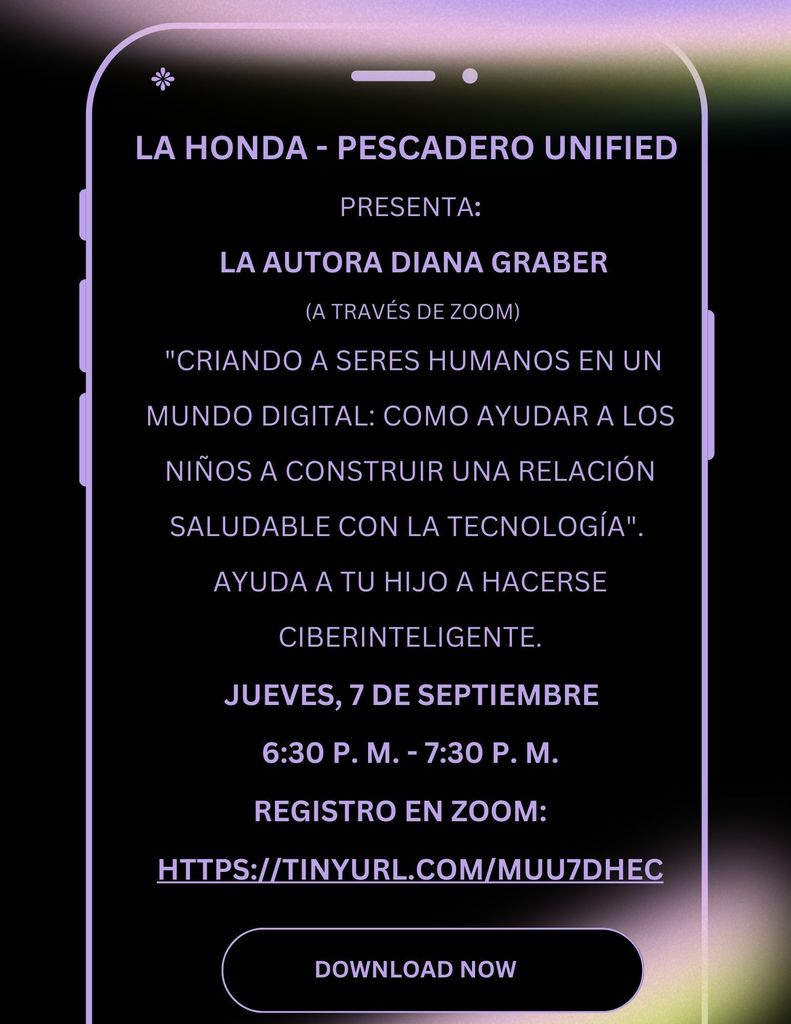 Free youth tickets for Stanford sports!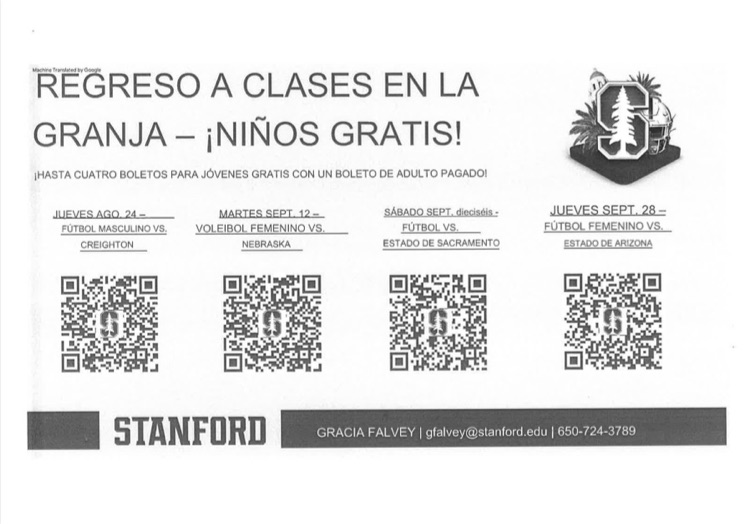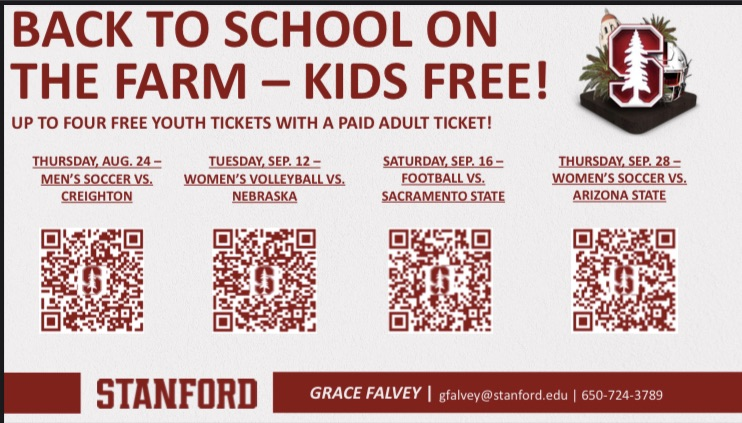 Hurray! The Bookmobile will be visiting PES.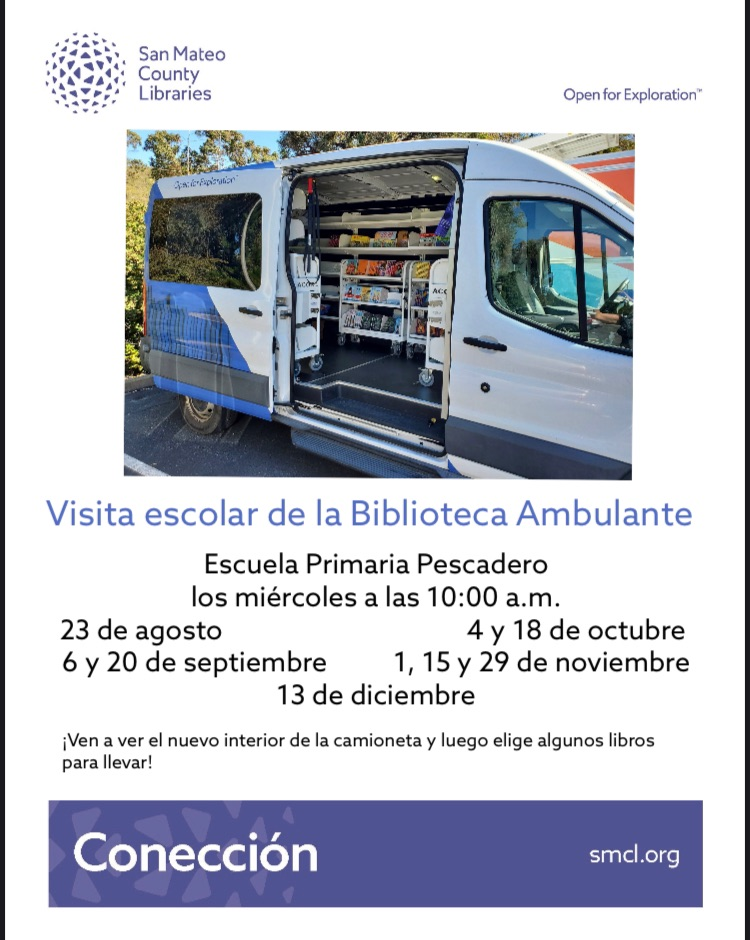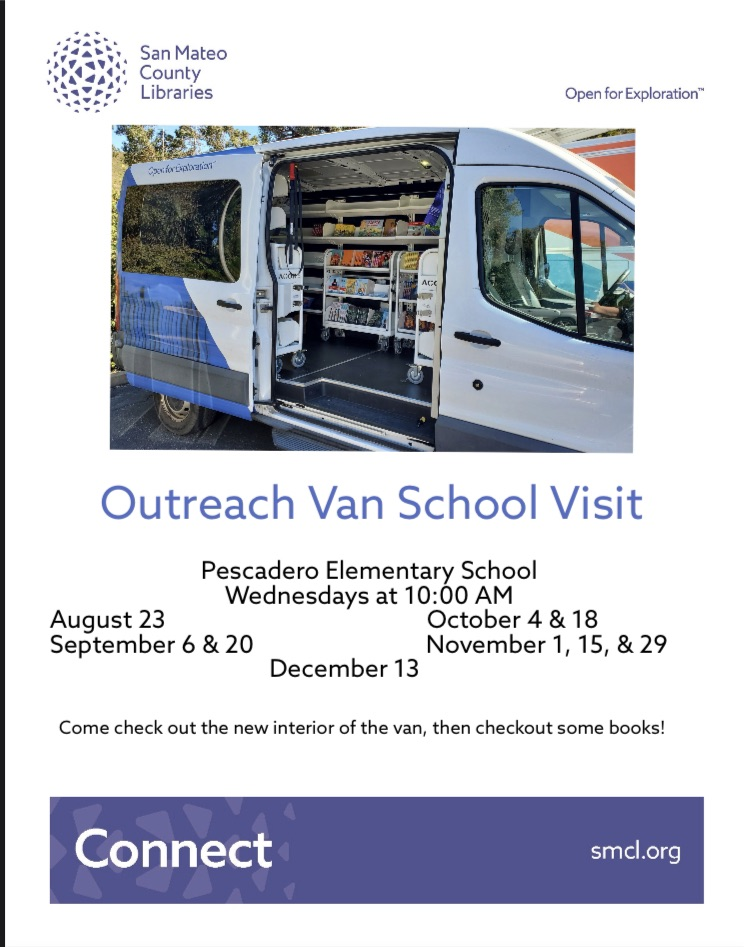 Mark your calendars for Thursday, August 31! Come learn about what exciting things will be happening in your child's classroom and join us for some Tacos!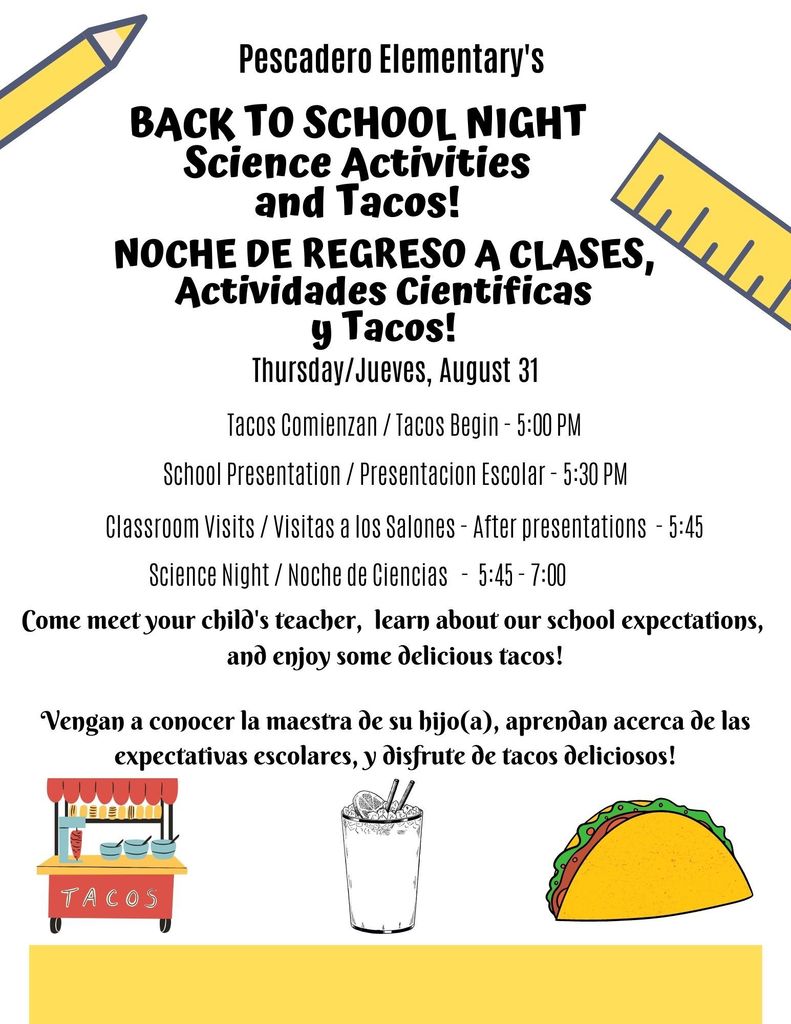 We are excited to see you all back on Thursday, August 17! Check out, "What's for Lunch!"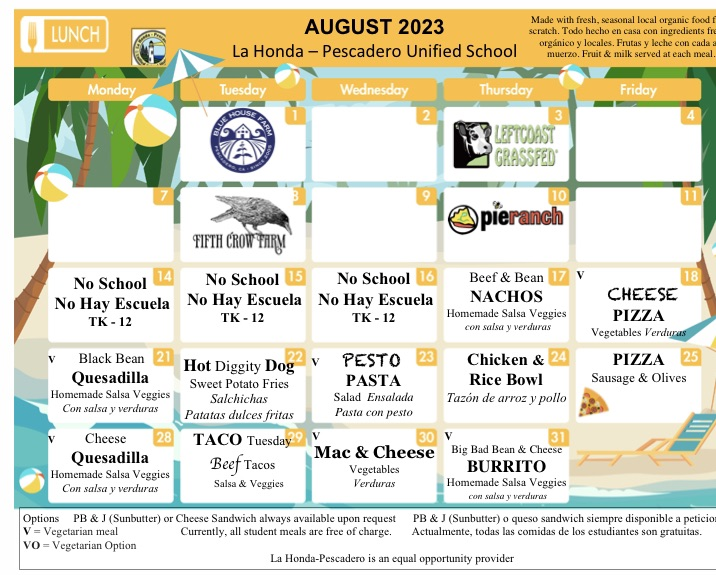 Reminders: LHPUSD School Board meeting on Thursday, August 10th at La Honda Elementary. Open Session at 7:00 PM. The first day of the 2023-2024 school-year is Thursday, August 17th NO SCHOOL Preschool-12th on Monday, September 4th: Labor Day Holiday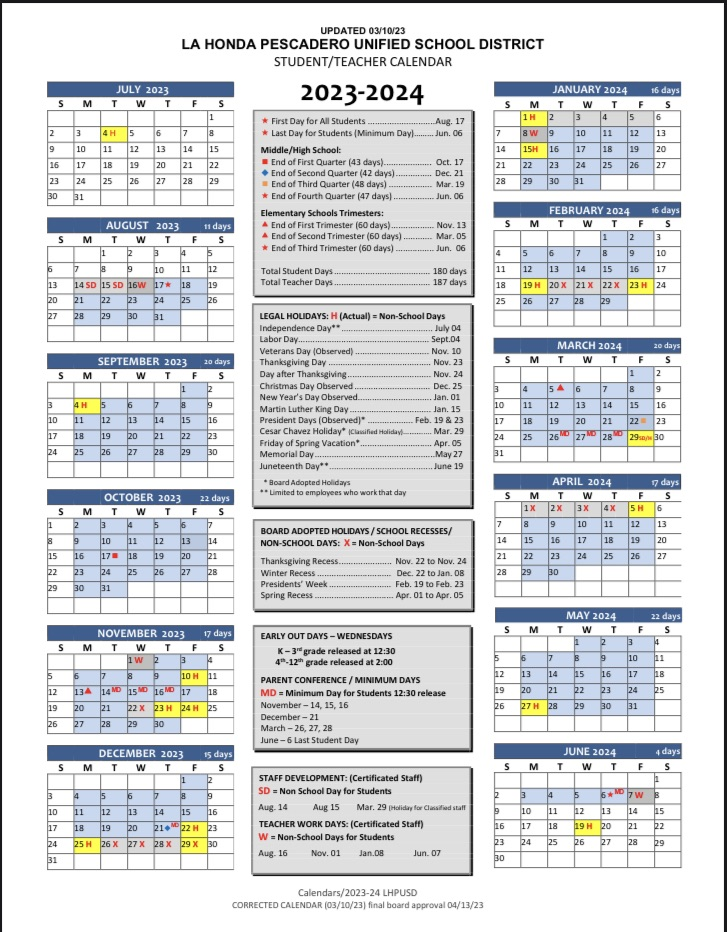 LHPUSD School Board Meeting on Thursday, August 10th at La Honda Elementary. Open Session at 7:00 PM.

Backpack and school supply giveaway Tuesday, August 8 from 4:30 to 5:30.

Join us for Movie Night this Friday, July 28 at Pescadero Middle High School 8:00.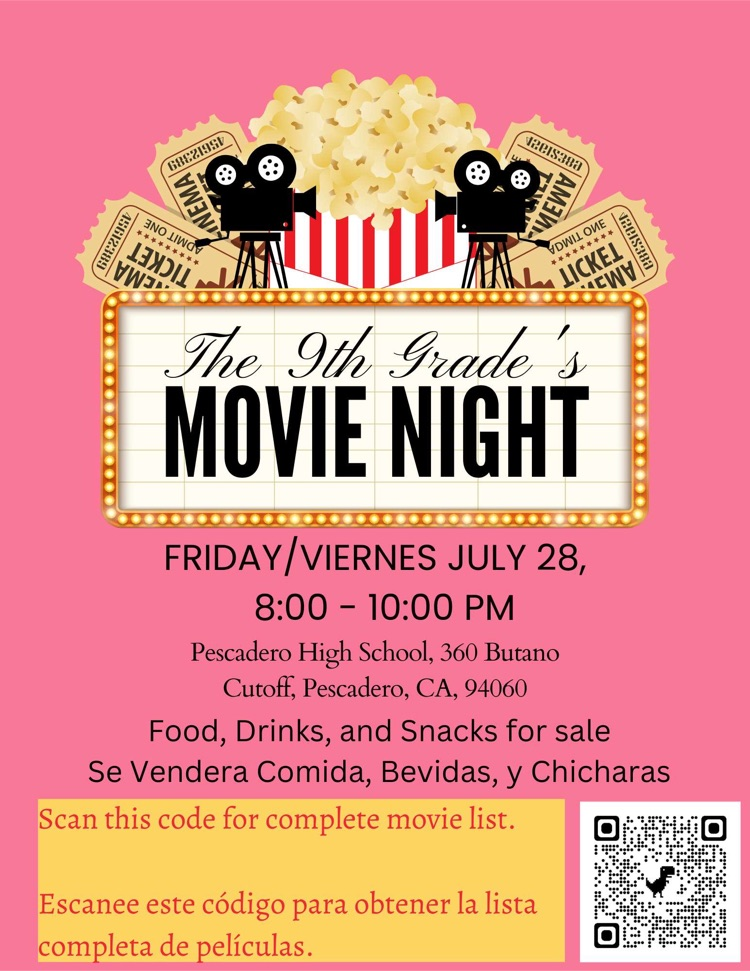 Puente's Back to School Financial Assistance program is available. For an appointment please call 650-879-1691