PHS Movie Night is open to all 🎬🎥🍿April 21st is the first movie, Rio, and the rest of the movies for future dates can be found by scanning the QR code in the flyer.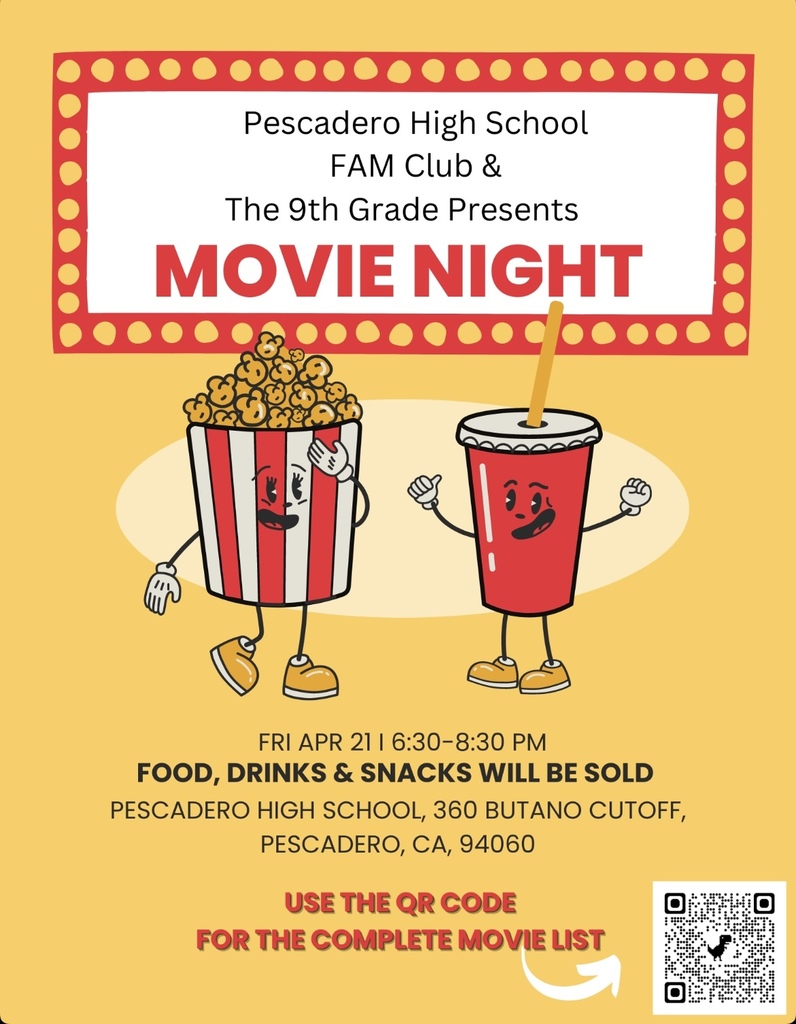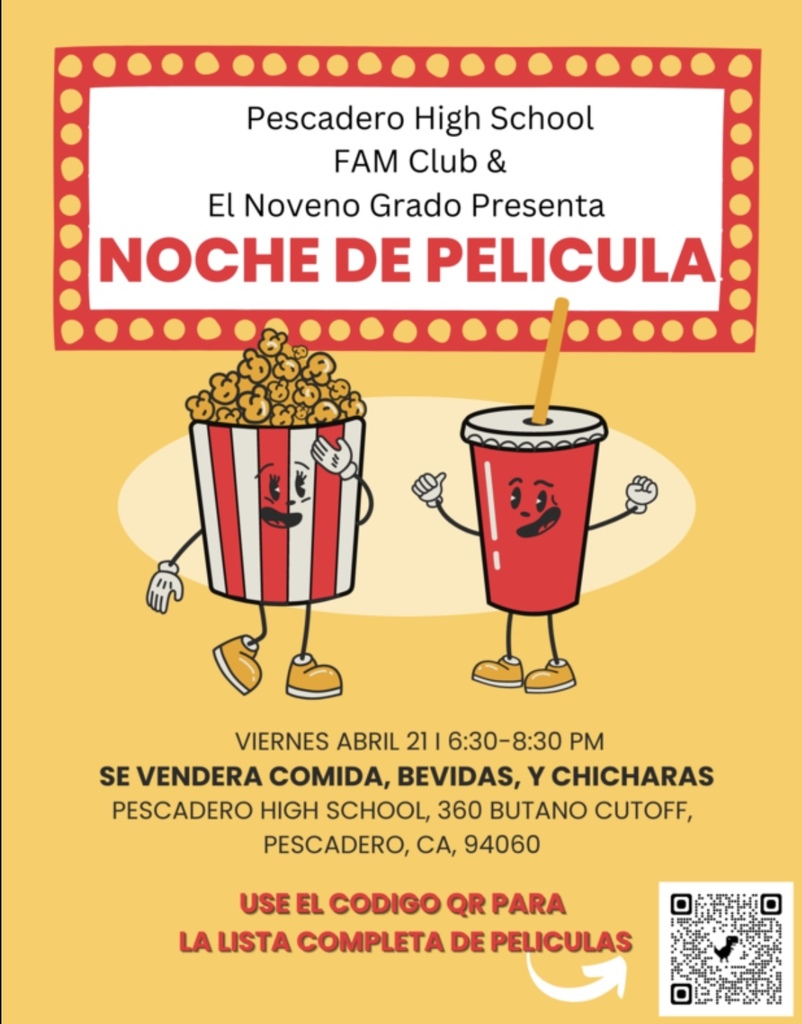 We are looking forward to seeing our students and staff showcasing their talents and musical abilities at our Lip Sync/Talent Show taking place on Friday, April 14th. We have missed this event and are excited to have it back.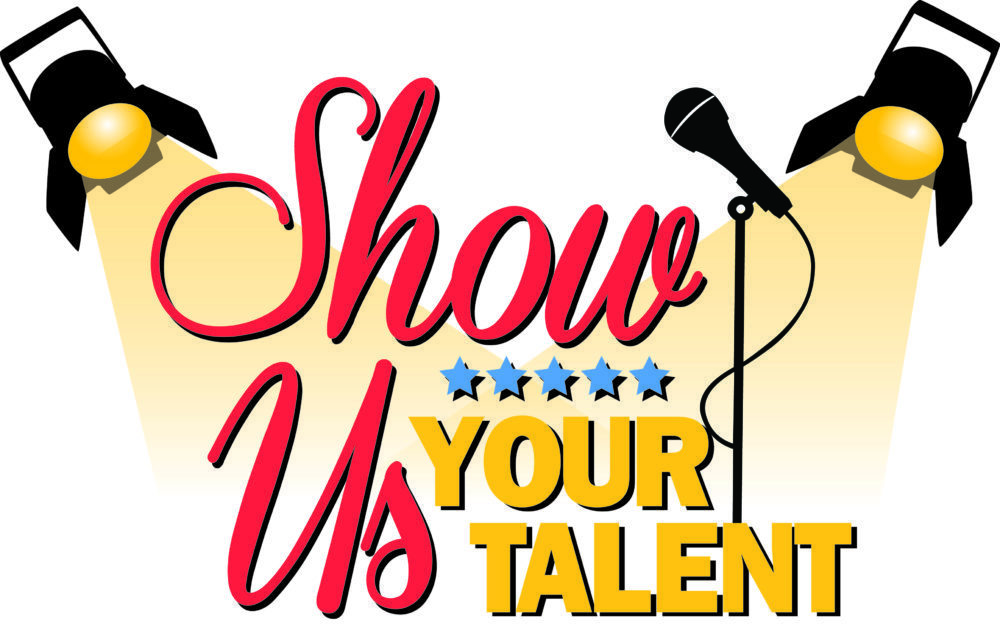 Garden and Food Lab are Monday favorites ☀️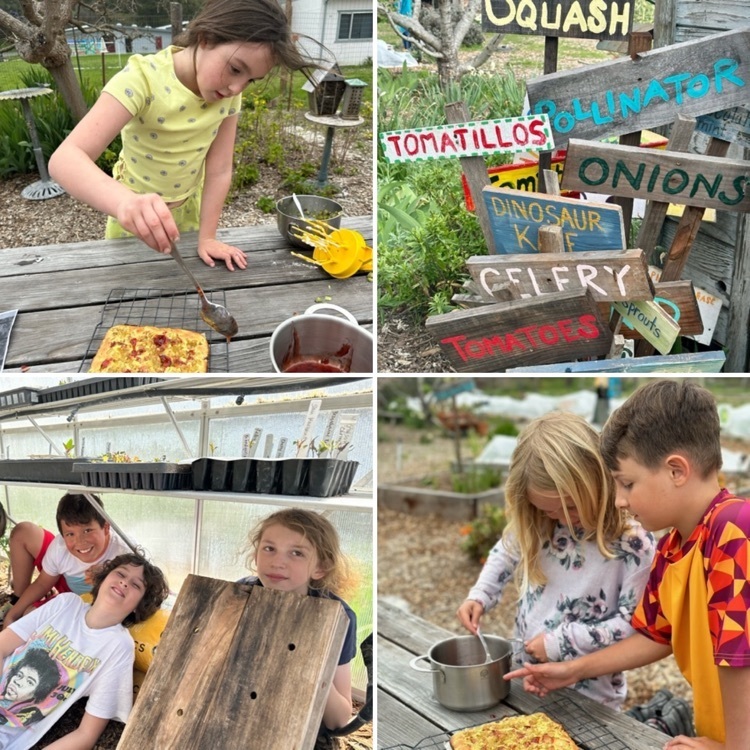 Just a couple of smiling faces from our community's Duarte's Tavern Minors baseball team ⚾️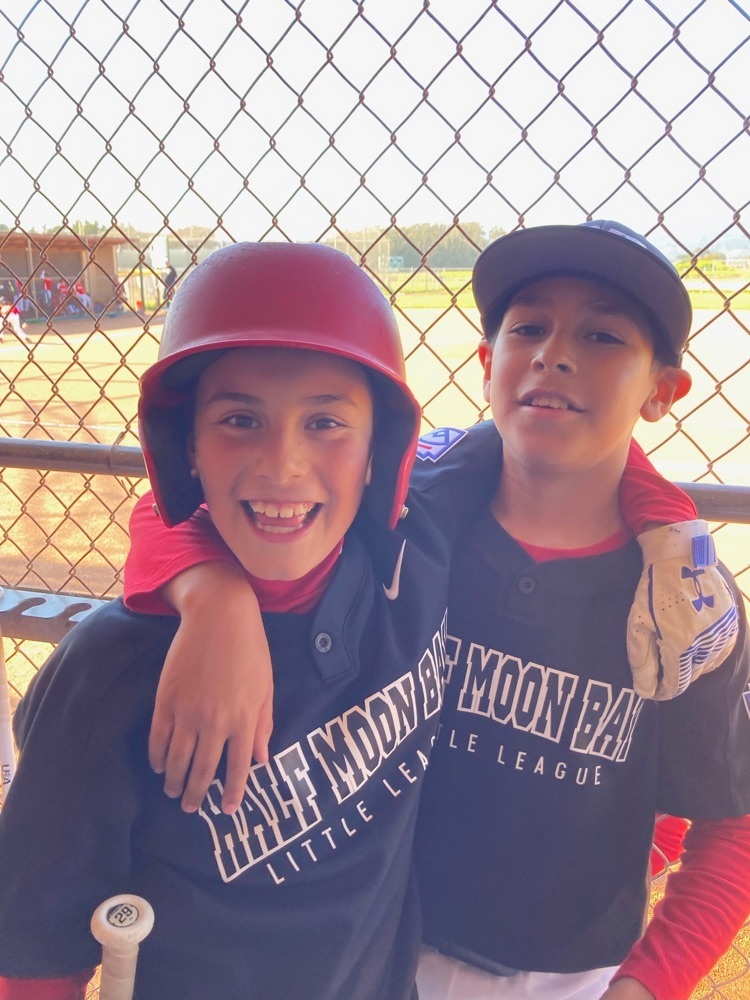 We hope everyone has been enjoying Spring Break. We look forward to welcoming students and staff back tomorrow.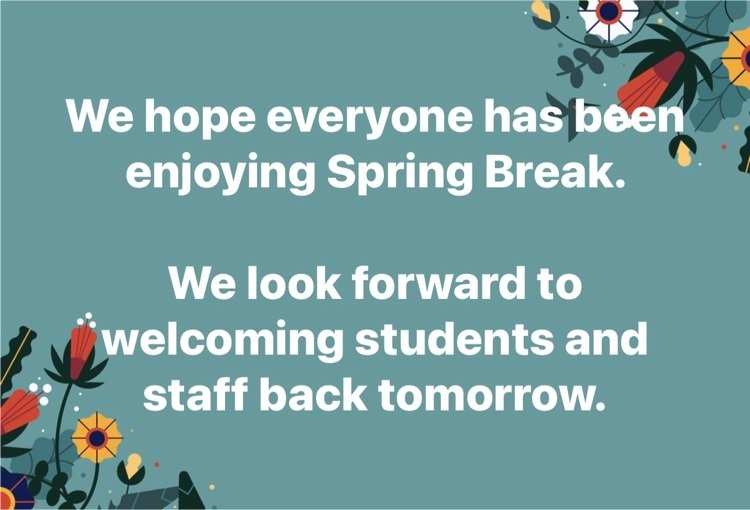 La Honda Community Event: The 2023 Easter Egg Hunt is back on this year and it's going to be another fun event for our community to participate in. Sunday, April 9th @ 1:00 PM @ the playground in town. Can't wait to hear who finds the golden egg🥚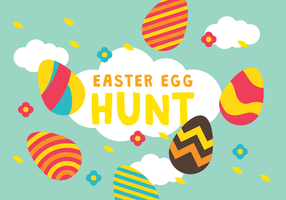 Message from Puente: South Coast Communities: Due to the extended winter storm, Puente will hold a food distribution for those who live or work in La Honda, Loma Mar, San Gregorio, and Pescadero on Thursday, April 13 from 12-6 PM. No appointment or pre-registration is required.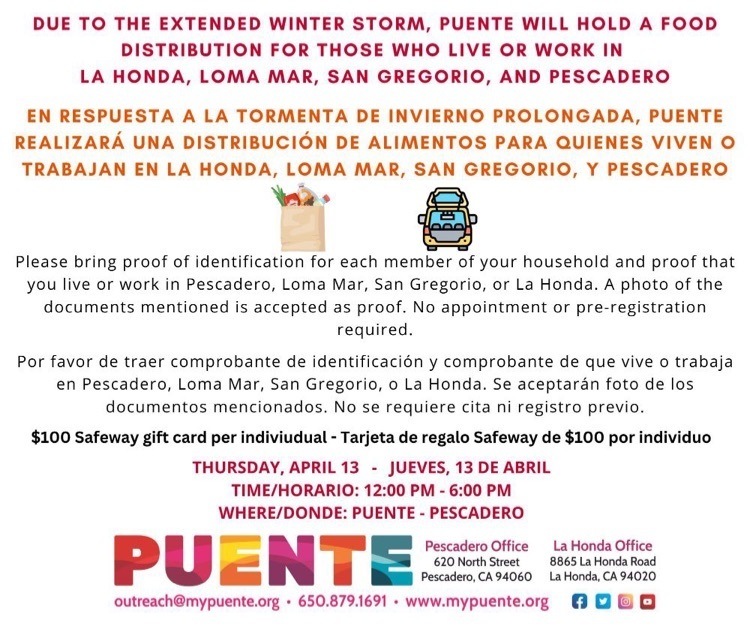 Our students look forward to Garden and Food Lab on Mondays. Such a wonderful way to start each week ☀️💜🌼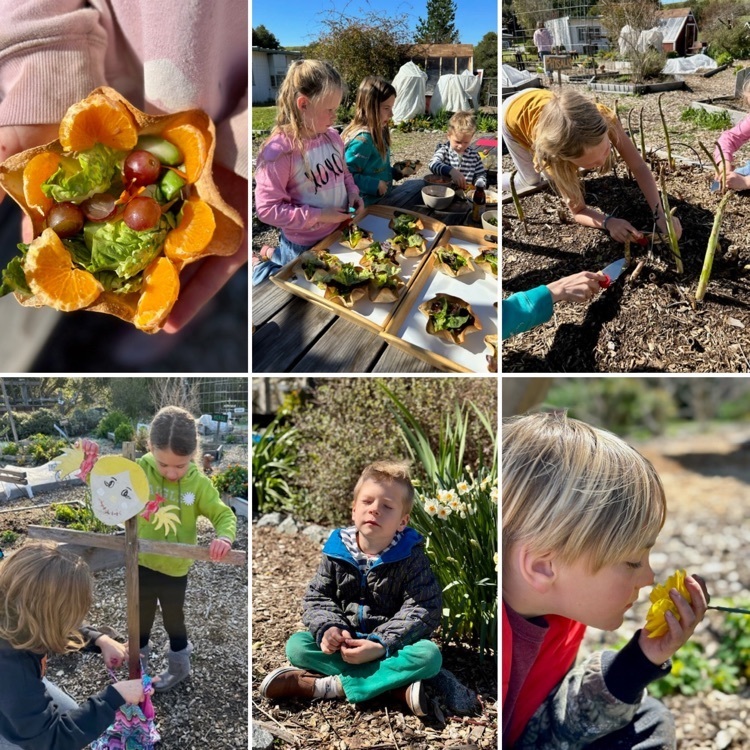 A friendly reminder that there is no school tomorrow (Friday, March 24th) for our Kinder-5th grade students. Preschool will be in session.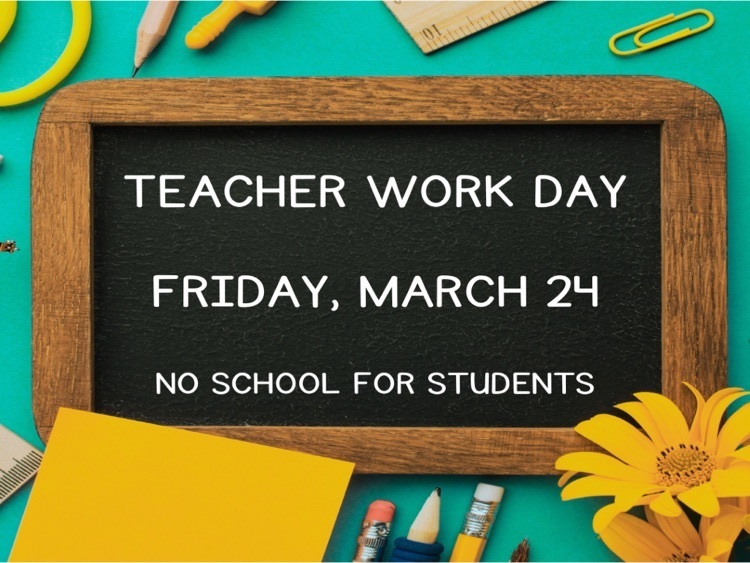 Message from La Honda Educational Foundation (March 22nd): The roads and skies are slowly clearing and as of now, we are still on for our 𝗦𝗽𝗮𝗴𝗵𝗲𝘁𝘁𝗶 𝗗𝗶𝗻𝗻𝗲𝗿 fundraiser at Mountain Terrace on Thursday, March 23rd. We'd love to bring the community together 💜🦝 We will be offering to-go options for those of you who are unable to stay…we are happy to provide you with a delicious home-cooked meal to take home 🍝😊 If you're coming from over the hill, Page Mill to Skyline is a good option. And it looks like we're clear from the coast on 1 --> 84 to Mountain Terrace.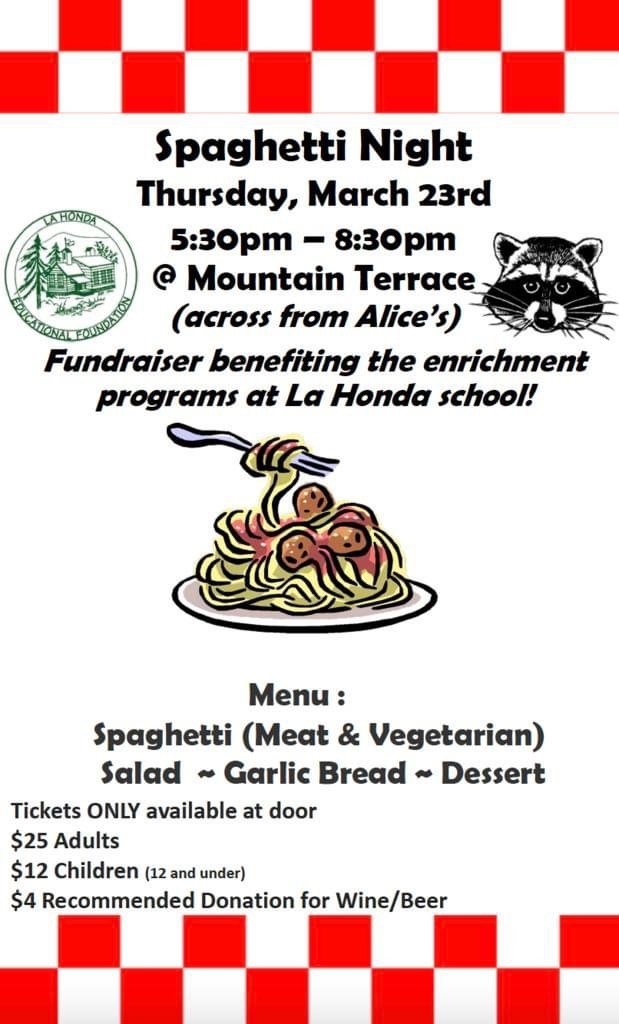 Power is currently out at Pescadero Elementary and La Honda Elementary. School is in session with modified a transportation schedule at Pescadero Elementary due to road conditions.

Don't forget! This Thursday, March 23rd, is the annual LHEF Spaghetti Dinner taking place from 5:30 - 8:30 pm at Mountain Terrace. Tickets are available at the door, or there is a to-go option available. Please see the attached flyer for more details. It is a family-friendly fundraiser benefiting enrichment programs at La Honda Elementary! We look forward to seeing you there!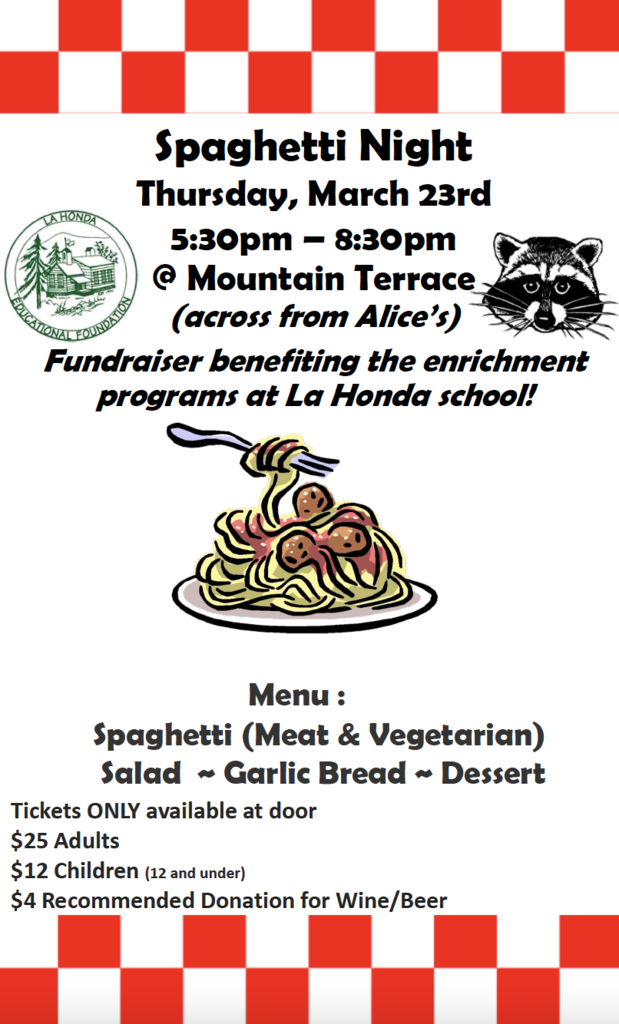 Summer Programming for TK-8th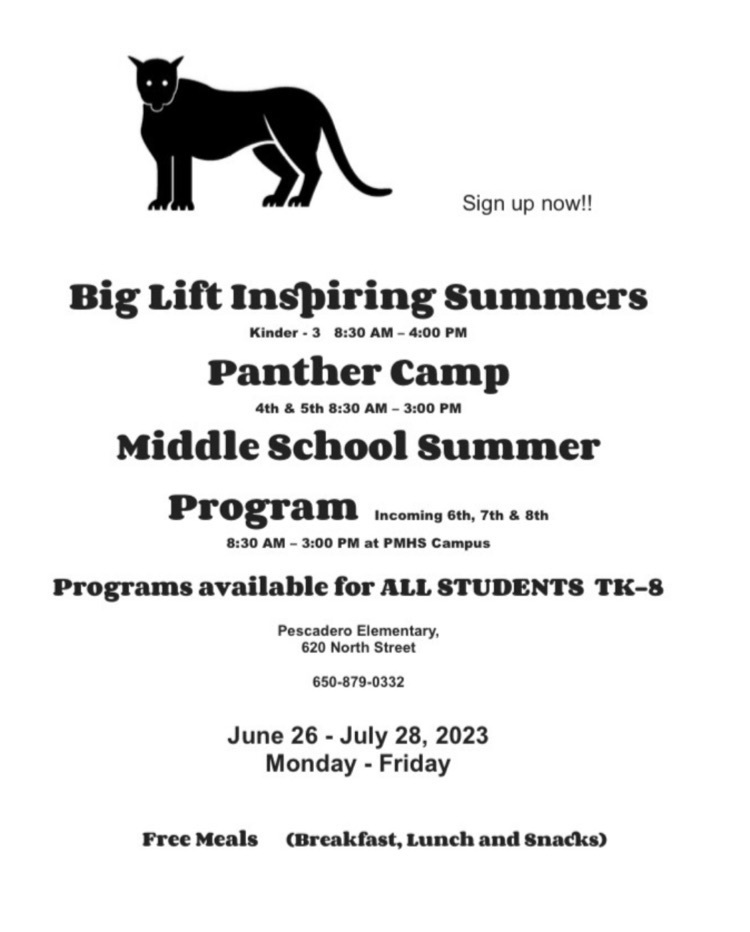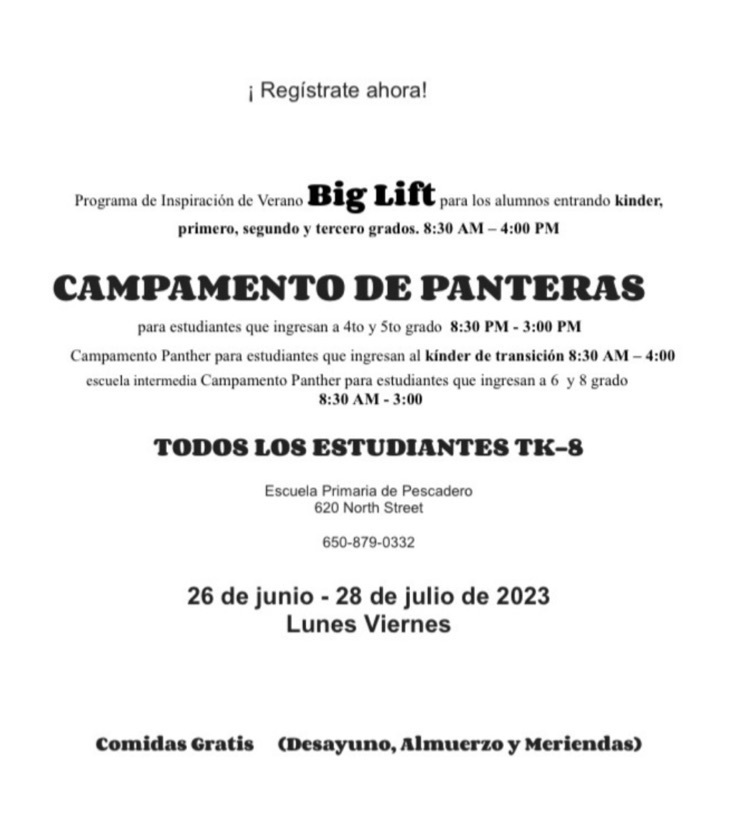 LHEF's Spaghetti Dinner Fundraiser is Thursday, March 23rd. See flyer for additional details.

Spelling Bee 🐝 fun today! Pictures will be posted on our Facebook page soon.

Conferences are this coming week. Minimum days are scheduled for Tuesday, Wednesday and Thursday with dismissal at 12:30 PM for all students. Please reach out to your child's teacher if you are unsure of your time slot or you need another option.

Food Lab fun making garden mint cookies 🍪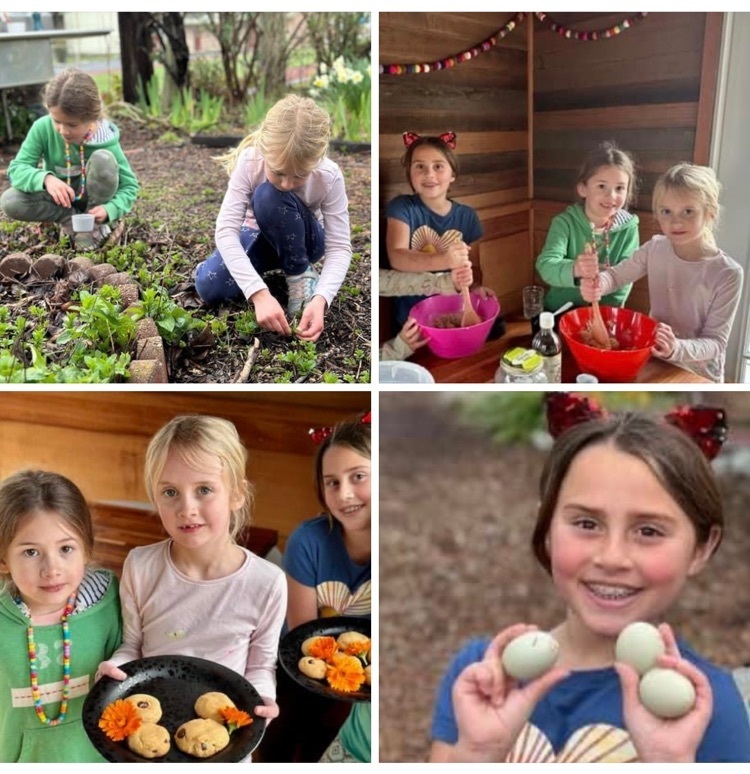 𝙒𝙚 𝙝𝙤𝙥𝙚 𝙚𝙫𝙚𝙧𝙮𝙤𝙣𝙚 𝙝𝙖𝙨 𝙗𝙚𝙚𝙣 𝙚𝙣𝙟𝙤𝙮𝙞𝙣𝙜 𝙋𝙧𝙚𝙨𝙞𝙙𝙚𝙣𝙩𝙨' 𝙒𝙚𝙚𝙠 𝘽𝙧𝙚𝙖𝙠. 𝙎𝙘𝙝𝙤𝙤𝙡 𝙧𝙚𝙨𝙪𝙢𝙚𝙨 𝙛𝙤𝙧 𝙖𝙡𝙡 𝙨𝙩𝙪𝙙𝙚𝙣𝙩𝙨 𝙤𝙣 𝙈𝙤𝙣𝙙𝙖𝙮, 𝙁𝙚𝙗𝙧𝙪𝙖𝙧𝙮 𝟮𝟳𝙩𝙝.

Today our 5th graders attended their second Shadow Day at Pescadero Middle School and our Kinder-4th graders spent the day getting to know their grade level counterparts at Pescadero Elementary for Heart Day.

Reminder: 5th Grade Parent/Guardian Transition to Middle School meeting tonight at 6:00 PM at Pescadero Middle School.