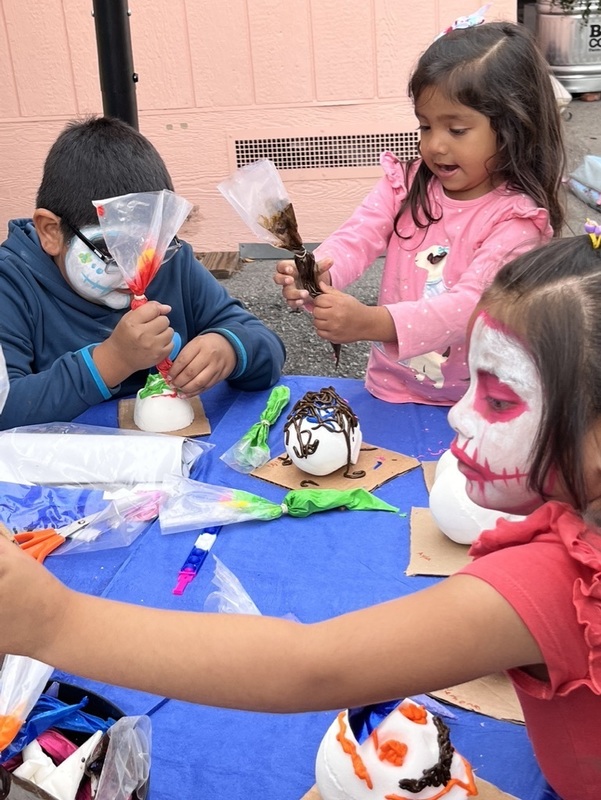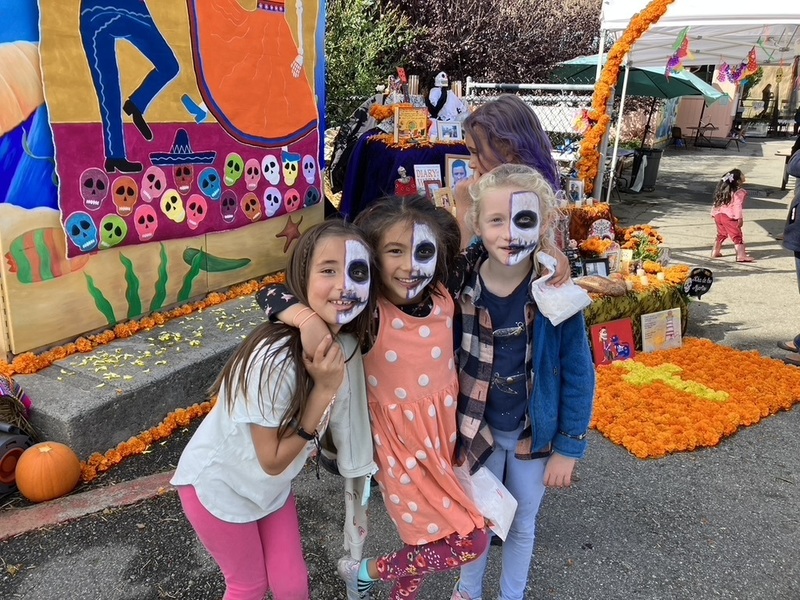 Pescadero Elementary Celebrates Día de Los Muertos.

Pescadero Elementary students added drawings or photos of their ancestors and loved ones, many of their pets were included.
Each class decorated calaveras (sugar skull's), cut out papel picados, made tissue paper flowers. Many students harvested marigolds, decorated the ofrenda (altar), assisted with making popcorn and Mexican hot chocolate and Pescadero High School students helped with face painting. We had a special singing performance by PES and PHS alumni Darlene Costello. She sang songs in both English and Spanish. We all took a pause to reflect and remember those that left before us.